Odegaard signed for Real Madrid on €10.5m, 3-year deal - Football Leaks
According to El Mundo, Football Leaks documents reveal that the Norwegian teenager signed a multimillion euro deal with the club in 2015, while Odegaard's father refused to set up a company in a tax haven to manage his son's image rightsReal Madrid-Sevilla live: LaLiga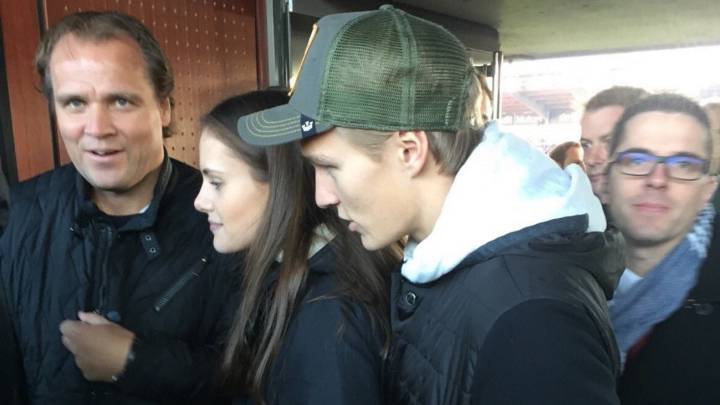 Real Madrid vs Borussia Dortmund
In the last few days, the widely reported information obtained by Football Leaks has brought to light alleged tax irregularities concerning a host of high-profile names in the world of football. And according to El Mundo, a member of the media consortium leading the leaks, something which has also been revealed by the attained documents is how much Norwegian teenager Martin Odegaard's undisclosed contract was worth when he signed with Real Madrid in 2015.
"Through an agreement signed on 22 January 2015 between Madrid and the player's father, Hans Erik Odegaard, the club contracted the player until 30 June 2018 for a total of €10.5m," reported the Spanish newspaper.
€50,000 first-team match bonus
El Mundo also revealed the various clauses that the deal included, for example; the moment that the then-16-year old Odegaard signed he was assured "a room in the first-team hotel at Valdebedas" and that he would receive "€50,000 for every game he played with the first team". As of now, Odegaard has currently played just twice for Real Madrid (against Getafe under Ancelotti, and against Cultural in the Copa del Rey last month).
Odegaard's father refused to set up company in tax-haven
According to El Mundo, what is even more striking in the context of the ongoing storm unleashed by Football Leaks over tax irregularities in football, is that Odegaard's father refused to create a company in a tax haven to manage his son's image rights, "which were then estimated at around two million euros annually", when a law firm offered the service to him.
An e-mail published by El Mundo that was sent by Odegaard's father to the firm, said: "He will make a lot of money anyway; it's also a moral issue about how much effort you should make in trying to save yourself some tax money when other people struggle more to pay for theirs."
However, he also cited another reason in a previous email: "It's risky. He should earn a lot more to make it profitable. "