REAL MADRID
Zidane: "A 6-point lead doesn't mean we're going to win LaLiga"
Real Madrid's coach took part in a promotional event in which he spoke about the team's position in the league, the Champions League and Club World Cup.Real Madrid-Sevilla live: LaLiga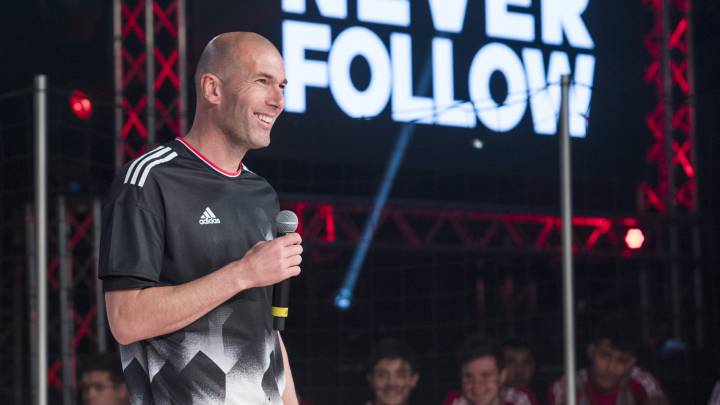 Real Madrid-Deportivo La Coruña
Fighting on four fronts

Zinedine Zidane took part in a promotional event for a sportswear firm in which he spoke about the team's situation in the league and the Champions League as well as looking forward to the upcoming Club World Cup in Japan.
Early days

Top of the table in LaLiga. Is six points enough to consider Madrid the favourites? "We're first and we are happy with the results we have been getting but there are a lot of games left to play and a lot left for us to do if we are to achieve what we've set out to do. A six-point lead at this stage doesn't mean anything, it doesn't mean we're going to win the league".
Back-to-back trophies
Next week's Champions League draw and the challenge of winning the competition twice ina row: "We'll try and do it, that's our job. What we want to do is play football and the Champions League is an important objective; on Monday, we'll se who we are drawn against. There is a very long way to go to get to the final. The players have been doing superbly until now".
Great memories of Japan
The Club World Cup in Japan: "It brings back a lot of good memories for me. We won a lot of things in Japan and it's a country where Madrid has a lot of fans - it's also a country where we would love to make history by winning something important. We have the chance to do that in this Club World Cup but first we have a game on Saturday to play and we are going to try to win both of those matches for all of the people who are behind this great club".