BARCELONA
Galatasaray weighing up Aleix Vidal loan deal option
The full-back doesn't feature in Luis Enrique's plans, but the club are not willing to let him leave without recovering a chunk of the fee they paid for him. Juventus-Barcelona live online: ICC 2017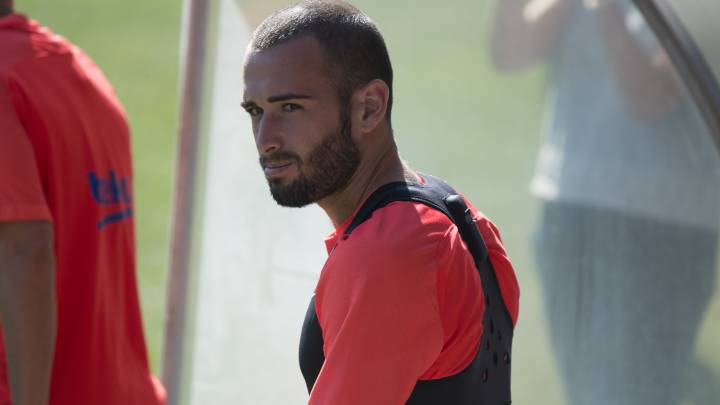 Out of favour
The opening of the January transfer window has cooked up an old dilemma for Barcelona - the question of the right-back position. Aleix Vidal's situation hasn't changed - he is still out of favour with Luis Enrique but Barcelona are refusing to let him leave unless they can recoup most of the transfer fee they laid out for him in 2015 - even though he has hardly figured for the team.
Aleix is willing to listen to offers from clubs abroad - offers which Barça say they know nothing about. One of them is from Galatasaray, who have told the player's agent that they would be open to taking him on loan for the remainder of the season. The Turkish out have made it clear right from the off that their economic situation doesn't allow them the luxury of buying the defender outright, which is what Barcelona are likely to request.
Barça meanwhile, are hoping to strengthen the right-back position in this month's window. Croatian Darijo Srna is the preferred choice of the club techical department but the Shakthar Donetsk player remains undecided over switching clubs. Barcelona don't have the cash to buy Srna and are hoping to boost their coffers by the sale of Aleix Vidal.