Barcelona's Luis Suárez explains non-attendance at Fifa 'The Best'
The Uruguayan striker had already decided not to attend the awards Gala, due to sanctions placed on him by Fifa, before his Barça teammates had collectively agreed not to goBarcelona vs Deportivo La Coruña: LaLiga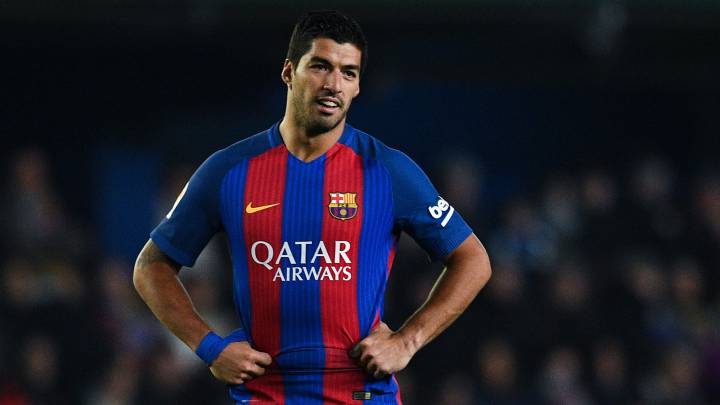 Barcelona-Athletic Bilbao live
Personal Fifa aggreviance
Luis Súarez supported the decision of his Barcelona teammates not to attend Fifa's The Best gala. A statement from the club said that the players were instead putting preparation for their Copa del Rey second leg against Athletic Bilbao ahead of it. But the Uruguayan striker had his own reasons for not attending.
According to the Argentine media outlet, La Nación, the player made his decision not to travel to the awards ceremony last week. And his reason was nothing to do with feeling fresh for the last-16 cup game. Instead it was due to his continued annoyance after sanctions were placed upon him by Fifa for his bite on Italian defender Gorgio Chiellini at the 2014 World Cup in Brazil. For that he was banned from football for 3 months which coincided with his signing for Barcelona.
Fifa photo controversy
Despite his absence, Suárez was still the subject of some controversy as Fifa presented their best XI team of the year. The images of the other players had them all smiling or looking professional in their national team colours but the photo chosen for the Uruguayan was less serious and made his teeth very prominant.
This image quickly went viral around the internet.