REAL MADRID
James Rodriguez transfer value drops 37% in 12 months
Cristiano Ronaldo has also seen his value drop over the past eighteen months as Lionel Messi maintains his 120 million euro value.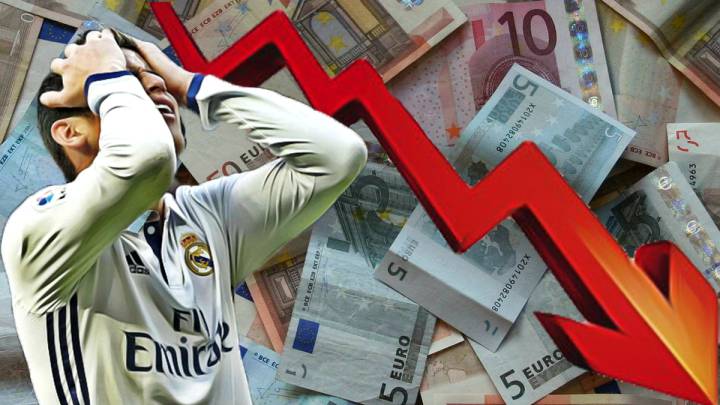 With James Rodriguez's indifferent recent form at Real Madrid, the Colombian midfielder has seen how his transfer value has been devalued by 37,5% in just twelve months according to Transfermarkt. A year ago the 25 year old was valued at 80 million euro and his current transfer value is 50 million. His lack of regular playing time under Zidane is an integral factor for this decline.
James is not the only Madrid player to see a downturn in perceived value as Portuguese striker Cristiano Ronaldo, despite his recent individual awards has also seen a slip of 16,7% in his market value. The Real Madrid No. 7 is now valued at 100 million euro (a drop from 110) and is now on a comparative figure with Barça player Neymar Jr.
Not all bad news for CR7
The German site bases the decline on his age with Cristiano set to celebrate his 32nd birthday on February 5th. Despite this negative trend the good news for the player from Madeira is the study from a Portuguese marketing centre IPAM which claimed that the CR7 brand had doubled it's value in the space of 24 months and is now valued at 102 million euro.
Messi remains most expensive
Barça's Leo Messi has retained his market value according to the study and remains the player with the highest price in global football with a transfer value of 120 million euro.
---
Update 12 May 2017: James has reached an initial agreement with Manchester United.