Incredible coincidences: within half an hour of each other, Spain's admired and doughty Rafa Nadal lost the Australian Open final to Federer on a decision from Hawk-Eye and Barcelona had a perfectly legal goal chalked off against Betis because of a lack of goal-line technology.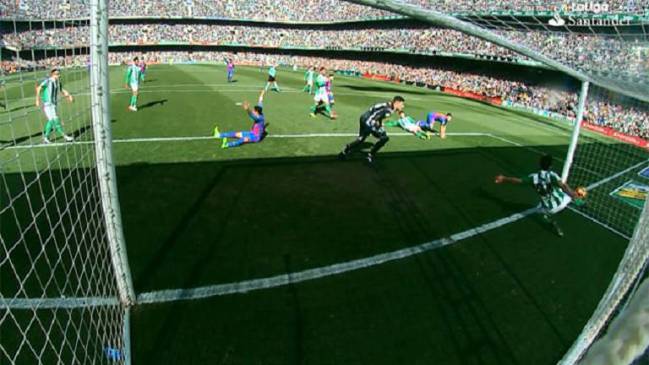 No video technology in LaLiga
Now the question on the lips of LaLiga fans (and Neymar) is why the technology isn't used in Spain, when the other big leagues in Europe (Germany, England, France and Italy) are already using it. Well, the Spanish Liga has a system, called Media Coach, run by TV rights holder Mediapro, which could analyse potential goals straight away and avoid these kinds of controversies.
FIFA has only approved two goal-line technology systems
The problem though arises because FIFA has only approved two goal-line tech systems, and the one the LFP has isn't one of them. And the FIFA-approved system costs four million euros a season.
The first steps are now being taken to have the system on trial in LaLiga next season, with the referees committee in talks. The Premier League and the Bundesliga are also involved, with their being a need to have referees who are specialised in the use of video technology.
LaLiga waiting for goal-line technology
So we're still waiting. And while the system is put into place we cross our fingers and hope we don't have another incident like today's. Or maybe, and here I'm being machiavellian, we hope THERE IS another incident, to one of the big teams, with the decision going against them, so there's even more pressure to fix the situation and put in place the tools to make refereeing easier.
---
Eduardo Iturralde González was a top flight referee from 1995 to 2012.