De Laurentiis: Higuaín didn't want to play alongside Callejón
In an interview with El País, the firebrand Napoli president laid into his former striker and claimed the Argentinean cost the side a Champions League place.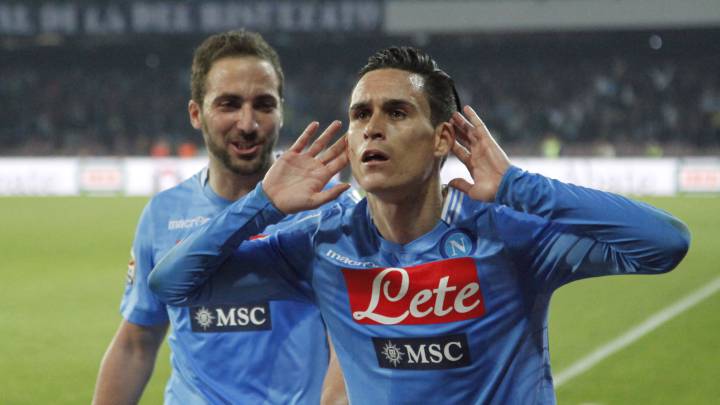 Aurelio De Laurentiis, the firebrand president of Serie A club Napoli, gave an interview to El País ahead of his side's Champions League second leg match against Real Madrid at the San Paolo on Wednesday night and did not waste the opportunity to lay into his former favourite Gonzalo Higuaín, who made a controversial move to arch-rivals Juventus last summer.
"The media creates heroes but sometimes they can't handle it"
"He [Higuaín] was an enormous success. At Real Madrid he didn't show what he could do as he did at Napoli. But sometimes the media creates heroes at a club and sometimes these so-called heroes can't handle the cultural weight and the identity factor. These are young lads and the media ruins them."
"Higuaín cost us a Champions League place"
Speaking about Higuaín's transfer to Juventus, Di Laurentiis did not mince his words: "He had a release clause and if someone was interested and mad enough to pay it, I wasn't going to say anything. But there are other players who accept being considered part of my family and who look on me as a father figure. Those that aren't like that; it's better to sell them every three years. He had one of his best seasons here but in his second we missed out on second place and the Champions League because he missed decisive penalties."
Callejón claim
The Napoli president also made a surprising claim about Higuaín's preferences in the squad: "Higuaín's brother always told me that he didn't like playing with Callejón and that I should buy other players. But I never took any notice of him because I love Callejón. I'm not someone who can be blackmailed."