Cristiano Ronaldo invites disabled girl to meet Real Madrid
Ronaldo saw a young disabled girl from the lobby of Real Madrid's hotel in Naples and asked security to let her come in to meet his teammates.Portugal-Chile live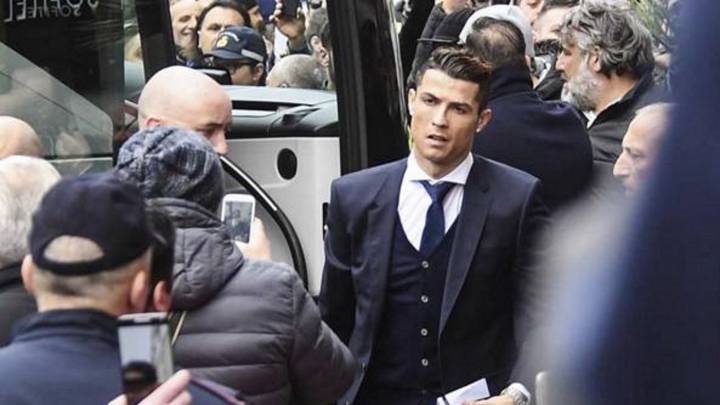 Ronaldo showed his compassionate side during Real Madrid's stay in Naples, according to Corriere del Mezzogiorno. In the build-up up to the Champions League game against Napoli, the Portuguese striker was listening to music in the hotel lobby when he saw a disabled girl waiting hopefully outside with her mother.
Ronaldo helps girl fulfill her Real Madrid dream
The girl wanted to fulfill her dream: meeting Ronaldo and the Real Madrid squad, but the security guards were under strict instructions not to let anyone into the hotel.
Ronaldo convinces security guards
Ronaldo, though, went over and asked the security personnel to make an exception, and let her spend a few minutes with her heroes, and seeing who was asking, they agreed to do so.
Cristiano accompanied the young fan as she entered the hotel and was allowed to spend some incredible moments with the Real Madrid players, and get a treasured selfie...
Naples citizens want Ronaldo for Mayor
This hasn't been the only story to come out of Real Madrid's visit to Naples. At the weekend local newspapers reported that the visit of the Spanish giants had seen major improvements to the roads and sewers close to the hotel where they are staying.
Real Madrid vs Real Betis live stream | LaLiga



Liga BBVA
Leaders
Messi

12

Goals
Roque Mesa

1007

Passes
Illarramendi

269

Steals
*Update 7 de marzo de 2017