Cristiano Ronaldo puts a brave face on Madeira tribute
The Real Madrid and Portugal star attended a ceremony to rename Madeira's airport in his honour, and was greeted by a not-so familiar face.Hungary-Portugal live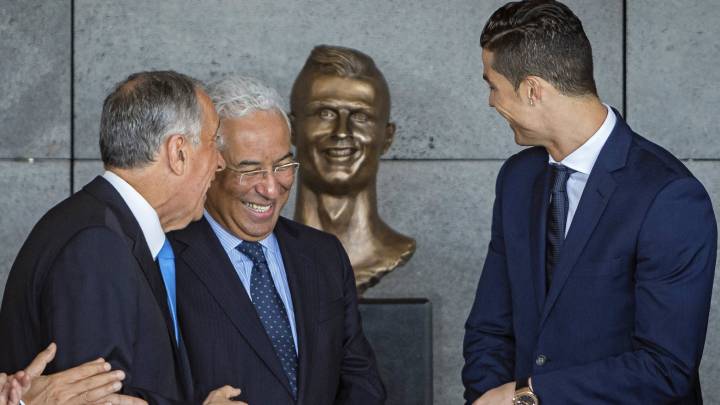 Cristiano Ronaldo attended a ceremony in his native Funchal on Wednesday as the island's airport was officially renamed in his honour, alongside Portuguese president Marcelo Rebelo de Sousa and the president of the regional government of Madeira, Miguel Albuquerque.
Ronaldo "honoured and happy"
Ronaldo said he was "honoured and happy" to lend his name to the island's airport, and that would he would continue to "dignify Portugal and particularly Madeira" in his position as a global role model.
During the ceremony, a bust of Ronaldo was unveiled that did little to dignify the Portugal captain and that subsequently caused much amusement on social media.