Messi denies insulting assistant: "I said it to the air"
'La Nación' have published the first reaction from Messi to the incident that saw him banned by FIFA for four games after insulting a referee's assistanChampions League semi-final draw: live online
Lionel Messi was banned from competing in Argentina's game against Bolivia on Tuesday night, and another three games in the future that will mean he won't represent his country until November, for abusing the referee's assistant after Argentina played Chile last Friday. He has rejected that the insults were aimed at anyone and told Argentinian newspaper, La Nacion that "I said it to the air."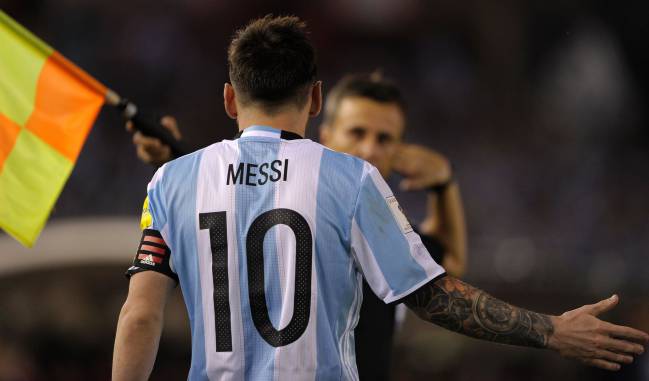 Messi's comments not directed at anyone
"My comments were never directed at the first assistant, they were comments made to the air," he said. This was the explanation that the Argentinian Football Association sent to FIFA in an effort to clear their captain of any wrongdoing.
Marcelo Tinelli, a journalist who had access to the statement sent from the AFA also said there was a note attached to it by Messi but did not disclose what else was on it.
The suspension handed down to Messi just six hours before kick-off meant the captain missed his side's 2-0 loss at the hands of Bolivia and it means that Argentina's spot in the World Cup through autmoatic promotion now looks like it could be in doubt.