Westbrook keeps chasing record, lands 57 points in 38th triple-double of the season
The Oklahoma City Thunder star is on pace to become just the second NBA player to average a triple double along with Oscar Robertson over 50 years ago.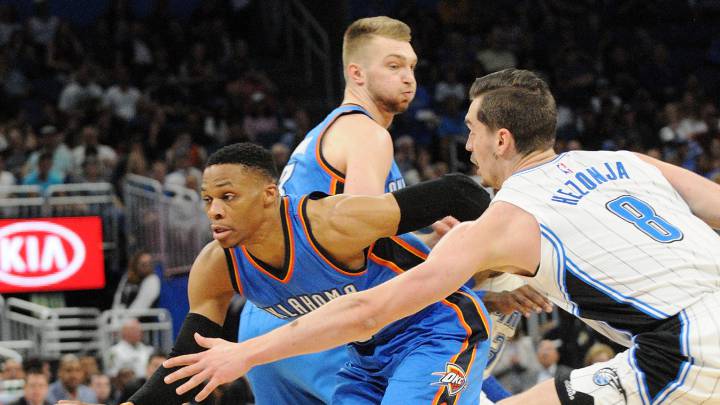 Russell Westbrook is redefining the term excellence in the NBA this season. Just a week since the first ever "perfect triple-double" in which the Oklahoma City Thunder point guard did not miss a shot, he shot the lights out against on Wednesday night with 57 points. It goes without saying at this stage that it was a triple-double as he added 13 rebounds and 11 assists during the effort. Oklahoma City would eventually win the game in overtime 114 to 106.
Westbrook is on course to average a triple-double, which was only ever achieved once before, by Oscar Robertson. He is just three shy of tying Oscar Robertson's single season record of 41 in the 1961-62 season. He has eight games remaining in the regular season to get them.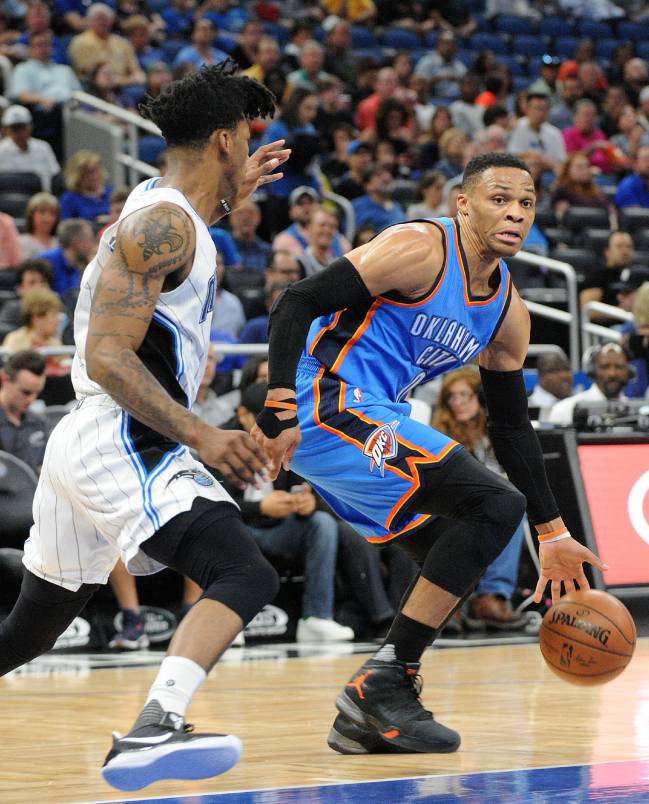 Making history
Nikola Vucevic, and Orlando Magic center said, "He's a hell of a player, and he's been doing it for 70 games now, carrying that team every night. I think the numbers he's putting up are amazing. You just tip your hat when he does stuff like that, and even in overtime, he made a lot of big shots, and before, in the fourth quarter, he made a couple of big 3s. He's a big-time player."
victor Oladipo, a player the Thunder acquired in a trade from Orlando said, "Words can't really describe it. It's just an honor to play alongside him as he kinda etches his name in history."