Bahrain Grand Prix: Hamilton takes blame for penalty
The Mercedes man said his five-second penalty on Sunday was a blow, but doubted he would have caught winner Sebastian Vettel anyway.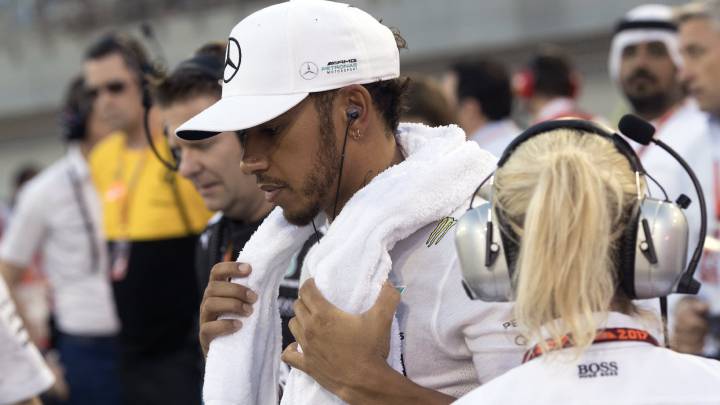 Lewis Hamilton took the blame for the five-second penalty that upset his bid to win Sunday's Bahrain Grand Prix, but added that he was not certain he had the speed for victory.
The three-time world champion said the penalty was a setback, but that his Mercedes may not have been fast enough to overhaul the triumphant Ferrari of Sebastian Vettel.
Hamilton: "Situation was my fault"
"The pit lane situation was really my fault, so apologies to the team for losing time there," said Hamilton. "I didn't know if I could catch Sebastian, but the penalty made it twice as hard.
"I'm sorry and apologise, but we still got good points for the team and we still had a great fight."
Hamilton was running second between team-mate Valtteri Bottas and Australian Daniel Ricciardo of Red Bull on lap 13 when a Safety Car was deployed after a collision.
The Mercedes team called in both Bottas and Hamilton and the latter slowed in the pit lane ahead of Ricciardo to avoid having to wait behind Bottas in the pits.
A slow stop for Bottas further delayed Hamilton, who lost a position when he rejoined before he was given a five-second penalty.
He went on to pass the Australian before serving his penalty during his second pit stop before finally overtaking Bottas in the closing laps and finishing behind Vettel.