Two of Cristiano Ronaldo's goals were offside
Real Madrid made the semi-finals thanks to a hat-trick from their number seven but should his second and third goals against Bayern Munich have stood? No is the simple answer.Portugal-Chile live
The second and third goals scored by Cristiano in the second leg of Real Madrid's quarter final clash with Bayern Munich should both have been disallowed.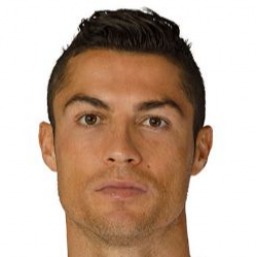 Cristiano goals stand
During the live coverage on AS English the shout was clear, "offside!" Television replays left anyone watching in no doubt. As Ramos lifted the ball forward in the 105th minute the Portuguese striker was in an offside position but then did well to control and dispatch. Neither referee, Victor Kassai, nor any of his assistants spotted the infringement and so the goal stood and Madrid were on their way to the semi-finals, for a seventh consecutive time. Bayern Munich's Franck Ribery wasn't slow to get some graphics up on Instagram. 
A few minutes later, as Bayern heads dropped and their defense pushed up, Marcelo burst through the middle before squaring to his record-breaking teammate to tap in. This time again, with little excuse for holding the line, Cristiano was ahead of the penultimate opposing player and the ball. The goal stood and effectively the tie was decided, with Asensio adding the icing before the end. Again, Ribery helped people see.
Video technology to help failing referees
On a night with several poor decisions from the officials in both directions, which included an offside call in the build-up to Ramos' own goal, Bayern Munich certainly have cause for complaint. These, too, are likely to open further debate on the use of video technology for big calls.