Bayern appeal to government over gripe with Spanish police
Karl-Heinz Rummenigge, president of Bayern Munich, remains incensed by the actions of the Spanish police during the Champions League clash with Real Madrid.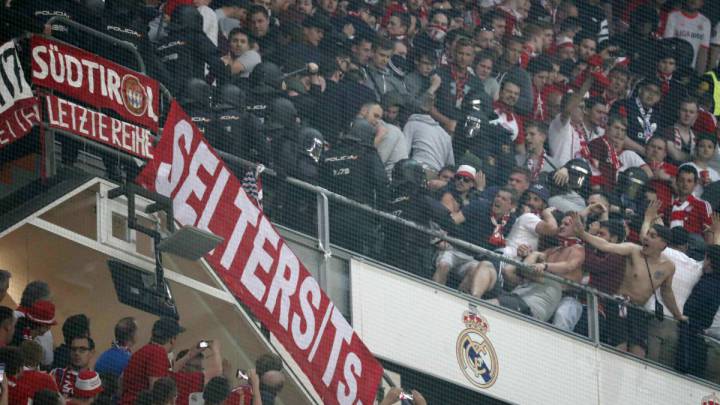 Bayern Munich remain incensed by the Spanish police's treatment of their fans during the Champions League quarter-final defeat to Real Madrid at the Santiago Bernabéu.
Bayern urge government action
Having already made an official complaint to UEFA, the German club has now requested the intervention of the German government.
At half time, Spanish police entered the away section and charged at the travelling supporters, batons in hand. This action was provoked by the unfurling of an unsolicited banner.
The incident at the Bernabéu came a week after Spanish police had clashed with Leicester City supporters in Plaza Mayor, ahead of the Champions League quarter-final tie between Atlético Madrid and Leicester.
Rummenigge issues strong statement
On Saturday, Karl-Heinz Rummenigge, the Bayern Munich president, issued an appeal to the Germal federal government.
"We remain appalled by the utterly disproportionate and excessive action taken by Spanish police against a section of our fans at the Bernabéu Stadium", he stated, "FC Bayern has a duty and responsibility to its supporters in this matter, and we have communicated this to the federal government."
Furthermore, the leadership at the Allianz Arena called upon the German government to "lodge a protest with the Spanish government on behalf of FC Bayern against the disproportionate and violent police operation and demand an explanation."