Atleti squad to help fans with tickets for Bernabéu leg of UCL
Atleti season ticket holders can buy tickets for the semi-final first leg as of Tuesday next. Tickets will have a uniform price of 70 euro.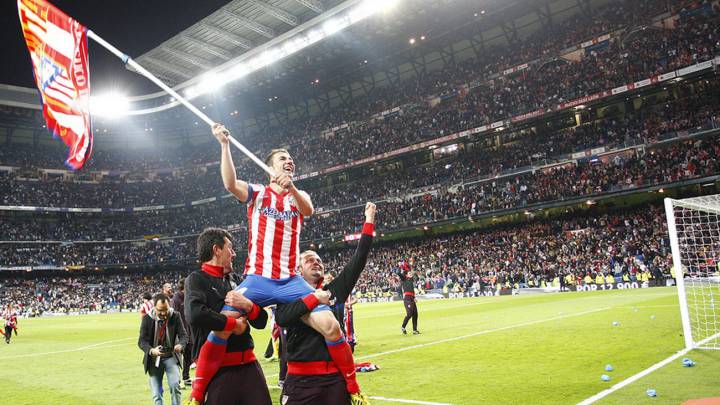 Atlético Madrid and the first team squad have financially contributed to the pricing mechanism for match-day tickets for the Champions League first semi-final leg between Real Madrid and Atletico at the Santiago Bernabéu which ensures that no fan pays more than 70 euro for their match-day ticket.
The game tales place on May 2nd at 20:45 CEST and tickets go on sale for season ticket holders holding the Abono Total as of Tuesday. If any tickets remain after the first sales period, standard season ticket holders have their turn to acquire match tickets as of Thursday. All tickets have a uniform price of 70 euro and an allocation of 3.500 will be available for away fans via the club.
The Atleti support will be housed in the third and fourth tiers of the north end of the stadium and the harmonised price of with support from the club repeats a similar gesture two seasons ago when Real Madrid and Atleti came face to face int he quarter final stage of the UEFA Chamnpions League.
Champions League
Leaders
Messi

10

Goals
Verratti

488

Passes
Steals
*Update 23 de abril de 2017



Champions League
Leaders
Messi

10

Goals
Verratti

488

Passes
Steals
*Update 23 de abril de 2017