Jimmy Greaves, England's marksman par excellence
The former Spurs striker has been compared to Leo Messi. Greavsie hit an astonishing 366 goals and to this day is the most prolific goal scorer in any of Europe's major leagues.England vs Spain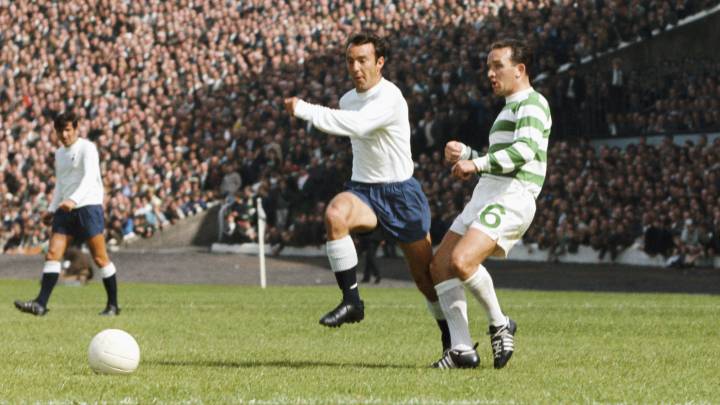 For those who were too young to see him play, Jimmy Greaves can probably be most succinctly described in numbers. He is the fourth top goal scorer for the England national team - 44, a figure which includes a record SIX hat tricks, he is also the all-time top scorer for Tottenham Hotspur with 226 goals - and average of 0.70 goals per game (this season, Cristiano Ronaldo has averaged 0.78 goals in the league for Real Madrid). No one has scored as many goals in the English top flight than Greaves, who holds the record with 357 goals scored in 516 matches - he ended as the top scorer in the division six times. It is a registry which will probably never be broken - the most recent player to even come close was Alan Shearer who ended his career on 283 goals (74 fewer than Greavsie) from 559 games (43 more).
Greaves, scoring for fun, week in week out

Those who did see Greaves in action draw comparisons with Leo Messi, and that is something which the Argentinean should take as a compliment. He was fast, clinical, daring, tricky to read and it was clear he really loved playing - the fun he was having on the pitch was contagious. Greaves was one of those players who take your breath away but very few of his ilk have been as efficient or consistent.
Nightmare in Italy
Everyone loved him - his contemporaries and even fans from rival teams; after going professional with Chelsea he signed for AC Milan in 1961 - a highly unusual move in those days. He scored nine goals in just 13 games for Milan, including a goal on his debut; but he hated every second of his time in Serie A and returned to London to make history and become a club legend with Tottenham. The north London outfit paid Milan 99.999 pounds to complete the transfer - because Greaves did not want to be the first player to cost 100.000.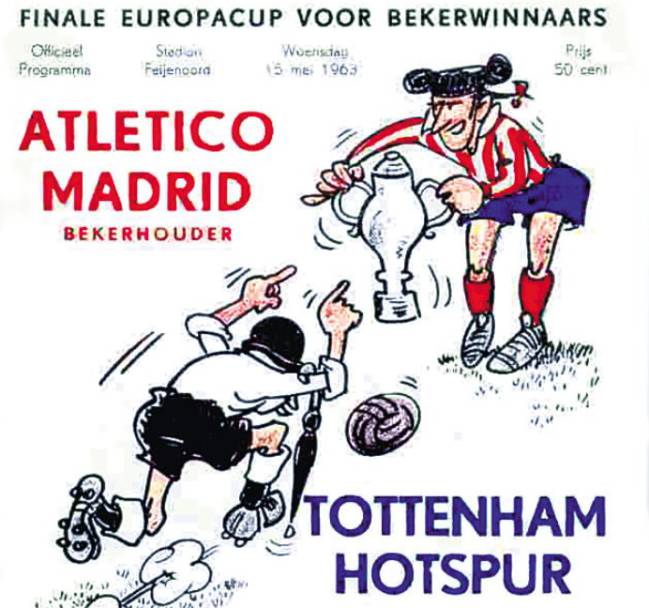 Spurs historic triumph in Europe
He didn't win the league with Spurs, but he did lift the FA Cup and the European Cup Winners' Cup - beating Atlético de Madrid in the final in Rotterdam in 1963 as Tottenham became the first English club to win a European competition. Greaves scored twice in the 5-1 triumph.
He put the fear of life into opposing goalkeepers and famously used those bedazzling, hypnotic powers in the 1962 World Cup finals when a stray dog invaded the pitch in England's quarter final against Brazil. Greaves was the only one capable of catching and keeping hold of the canine pitch invader. Years later, with typical, dry humour, he recounted the incident: "You could walk into the stadium because there were gaps at the sides and this dog came in. Actually, we didn't know whether to keep him on..."
Missing the 1966 World Cup final
A huge player for club and country, he seldom had the chance to rise to the big occasion. He was injured at World Cup 1966 when an opponent left him with a gaping wound on his shin which needed 14 stitches. His replacement Geoff Hurst stepped in for England's quarter final against Argentina and kept his place through to the final.
Greaves ended his playing days in the English lower leagues but was back entertaining the masses with the hugely popular Saint and Greavsie TV show in which he, with sidekick Ian St John, would muse over the weekend fixture with a more than healthy dose of humour. More recently he suffered a stroke from which he has been making a slow but steady recovery. While it looks like his league goals record will finally be broken, not in England but in Spain, Greaves summed up football and all its highs and lows with the simply-put: "It's a funny old game..."



Champions League
Leaders
Messi

10

Goals
Verratti

488

Passes
Steals
*Update 1 de mayo de 2017