Tour de France stage to start and finish in Stade Velodrome
Tour organisers have announced that the penultimate stage of the 2018 Tour de France will start and end in Marseille's stunning Stade Velodrome.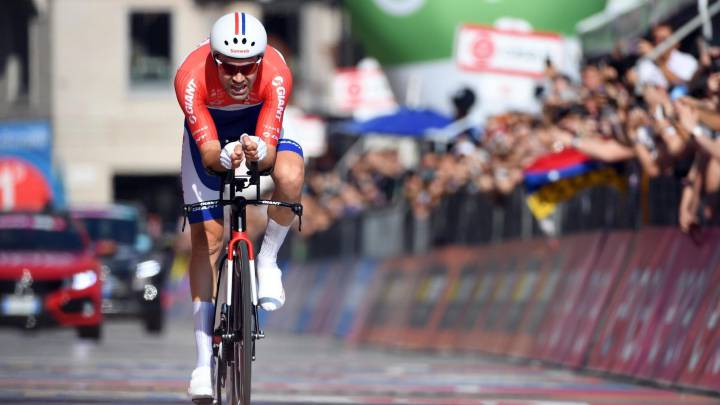 Chris Froome will have the chance to seal a fourth Tour de France victory in Marseille's Stade Velodrome in July, organisers have announced.
Marseille-focussed Tour stage on July 22
The famous stadium, currently the home of football club Olympique Marseille, will return to its roots for one day only as it was originally built as a multi-purpose sports stadium that included a cycling track, hence its name.
Although the piste has since gone, the stadium will host the start and finish for the penultimate stage of the 'Grand Boucle' on July 22, a decisive 22.5km time-trail, a day before the race ends with the traditional procession to Paris.
"It's the first time that Marseille is going to host an individual time-trial for the Tour de France," the city's mayor Jean-Claude Gaudin said at a press conference alongside Tour director Christian Prudhomme and the stadium's director Martin d'Argenlieu.
The gruelling race against the clock will also take in some of the city's main landmarks, including the Corniche, Old Port and steep climb up to the Notre-Dame de la Grade basilica.
Stade Velodrome: 45,000 tickets already reserved
Two special tracks, one for the start and another for the finish, will be placed over the pitch within the stadium, D'Argenlieu said, while tickets can be reserved for free.
"So far 45,000 tickets have been reserved. We're expecting to reach a 67,000 full house during the coming weeks," he added.
The Stade Velodrome is celebrating its 80th birthday this year. Originally hosting various sporting events including cycling and athletics, it is mostly a football stadium now and home to OM.
But it used to be "a cycling temple", added D'Argenlieu.