Real Madrid clinch their 12th Champions League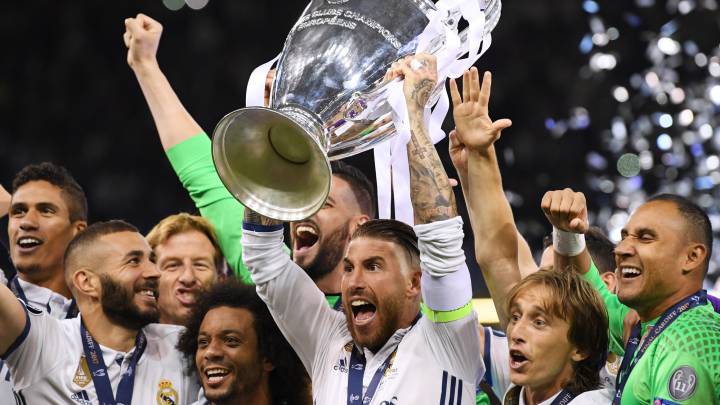 Juventus 1-4 Real Madrid: Match report
Real Madrid sealed a historic win as they overcame a nervy opening half to earn a 12th European Cup win and the first back-to-back in the Champions League era thanks to goals from Ronaldo (2), Casemiro and Marco Asensio.
In a game that was billed as the best attack versus the best defense in Europe, Real Madrid laid claim to both as they refused to give Juventus' two talismen in Gonzalo Higuain and Paulo Dybala an inch while continuing to look dangerous up front.
Ronaldo and Real take the lead
Ronaldo gave Real Madrid the lead after 20 minutes when he slotted home thanks to a Leonardo Bonucci deflection. With Gianluigi Buffon sprawling for it, he had no chance of stopping the LaLiga champions from taking the lead.
Juventus had restored parity just seven minutes later when Mario Mandzukic looped an overhead kick over the head of Keylor Navas' as the Costa Rican scrambled to get a hand to it. Juventus grabbed the game by the collar at that point and it was starting to feel like an excercise in survival for the reigning champions.
Half time arrived, however, and the draw was still in tact.
Whatever Zidane said at half-time took hold of Real Madrid because Isco, who had been peripheral, got involved and Modric started to really take control of the middle. The rest is history because Casemiro struck on 61 minutes from outside the box to give Real Madrid their second lead of the night. The shot took a deflection off Sami Khedira and with Buffon sprawling again, Real Madrid poked their heads back in front.
That lead was doubled just three minutes later when Modric (who else) crossed only for Ronaldo to clip one beyond Buffon in the coolest of fashions and at that point, it seemed like lights out for the Serie A champions.
Their slender hopes were dealt another blow when Juan Cuadrado was sent off for two yellows within 17 minutes of coming on as a sub when he fouled Ronaldo for his first and then stood on Sergio Ramos for his second to receive his marching orders.
Those very slender hopes dissipated into the Cardiff night sky when Marco Asensio finished after some great work by Marcelo down the left-hand side to make the score 4-1 on the night and as good as guarantee Real Madrid their second Champions League in as many years and their third in four.
Zinedine Zidane has managed 20 Champions League games and won it twice while Ronaldo continues to break records in the competition. His two goals push him one ahead of Lionel Messi in the Champions League this season and he has now won the competition's top scorer on six occasions.
Real Madrid finish with a European and domestic league double for the first time in 59 years and there is reason to believe that this team are not finished yet.
---
Juventus vs Real Madrid live stream: Champions League final latest news
90'+4' THAT IS IT! Real Madrid have won the Champions League and are the kings of Europe. They have won it 12 times and are the Champions League winners in back-to-back seasons.
90'+4'  Zidane looking calm on the bench.
90'+2'  Morata looking for a goal with Modric begging for it in the middle. He goes alone and Modric is not happy as he sees the Spanish striker's shot blocked.
90'  Absolutely class by Marcelo. He takes it down the line and squares to Asensio. The young Madridista finishes with style. 4-1 and that is more certainly game over now.
89'  Alves takes Modric down. Free in a dangerous position. 
88' Morata replaces Kroos.
87'  Dani Alves running for the ball and Navas comes out to slide and gather but he goes in on the keeper. No free and the Costa Rican continues. Within his rights to go for it but could have been worse.
85'  Mandzukic tries to shoot towards goal but it falls to Higuain and he doesn't even swing a leg at it. forget about it.
84'  The collapse by Juventus has been epic.
83' Cuadrado has been sent off for standing on Ramos. Two yellows and a red in 17 minutes. 
82' Isco is replaced by Asensio. He gives the Real Madrid fans a huge round of applause.
81'  Dani Alves with a free that he puts to the front post. Alex Sandro headers it but it creeps wide. Very close.
80'  Bale streaking into the box and Ronaldo nearly finds him. Bonucci gets to it ahead of him and clears. 
79'  Carvajal down in a heap as he is caught with a shoulder in the back by Lemina.
78' Dybala is also replaced by Lemina. 
77' Bale replaces Benzema. 
76'  Isco fouled by Dani Alves. He was nibbling at him and when he lost the ball the referee gives him a free.
75'  Benzema fails to see Isco and has a crack but that was very poor. Marcelo with the follow up and he blazes over!
74'  Cuadrado with a cross into the veyr far corner. What was that?
73'  Benzema links with Marcelo and he crosses to Ronaldo but he fires over. It bounced up awkwardly to him.
72'  Cuadrado booked for a foul on Ronaldo. Wheels coming off for Juventus now.
71' Marchisio replaces Pjanic.
71'  Alez Sandro booked for a lunge on Varane.
70'  Juventus chasing this one and they still can't get the ball back off Real Madrid. They need it soon! How clinical of Real Madrid. Ronaldo's second sends him to 12 goals which is enough for the top scorer in the Champions League this season. He overtakes Messi.
68'  20 minutes left and Juventus fans look absolutely deflated. What a three minutes spell for Real Madrid.
67' Cuadrado replaces Barzagli.
66' Pjanic booked for dissent, it looks like.
64' Is that it??? GOAL by Cristiano Ronaldo. Lovely finish. Modric with the crossed pull back and Ronaldo beats Bonucci to it and clips it beyond Buffon.
62'  Massive couple of minutes now for Juventus as they try to respond. That goal, it has to be said, was coming. Real Madrid came out in the second half and meant business. Juventus chasing shadows.
61' GOAL! Casemiro with a shot that takes a deflection as it goes in. it hit Khedira as it spins into the back of the net. 35 yards out. Casemiro, the most unlikelist of sources for a goal.
60'  Bonucci fouls Isco. He doesn't think it was a free but he was wrapped around the Malagueno.
59'  More pressure from Real Madrid as they continue to press and continue to win the ball back high up the field. Isco has a shot that goes well wide. He has grown into the game which might be troubling for Juventus.
57'  Real Madrid continue to push in an effort to take the lead. Varane pulls one back and Juve clear. That's just before Marcelo clips one into the back post that Ronaldo just can't reach. 
56'  Higuain has been really quiet. He gets the ball on the left as Varane stands him up but the Argentine's cross is behind the goals. 
55'  Isco goes down now outside the box but Brych having none of it. Juve break and get broken down as Real Madrid start their own attack. 
55'  Modric has a crack from outside the box. Lovely strike but Buffon was never being beaten there.
54'  Alex Sandro a little over zealous with his tackle on Modric. Lucky to escape a yellow there. 
50' Kroos booked for taking Sami Khedira out after the ball. Two Germans collide and Khedira ends up on the ground. Replays suggest there was nothing in it and Kroos pleads his case but nothing. 
50'  Real Madrid far better to start this half. Alves down holding his ankle. Looks like nothing happene but Brych has been duped. Or maybe not.... Marcelo stood on him. Our humble apologies, Dani!
49'  Bonucci asks for treatment. Looks to be a head injury but it might just be a ball to the nose that has slowed him down. It would be a massive blow if he had to go off but he appears to be okay.
48'  Marcelo pops a ball towards Isco and he gets the right side of Barzagli. The Italian makes it back and clears for a corner. Really decent chance for Real Madrid. Excellent cross then by Kroos is met by Varane and Bonucci. Another corner.
47'  Ronaldo in around the back and he pops one back towards goal. Chiellini headers it away and Juve break.
46'  Underway again in Cardiff. No changes for either team.
Having said that, the couple of chances that Real Madrid have got were nervy for Juventus. 
Juventus had Real Madrid on the ropes there for large parts of that half. I wouldn't expect a change from Zidane just yet but soon, if things don't change, they might have to. Juventus far too comfortable at the back. 
Real Madrid need to be careful of Pjanic at the edge of the penalty area. He is lethal and they have allowed him two shots so far from there. Navas pulled off an excellent save for one and Real Madrid scrambled to block the other.
Debate over whether Navas could have saved the goal. His height has been mentioned as his achilles heel. Just for the record, David de Gea is 6 foot 4 and has three inches on the Costa Rican.
HT! Feliz Brych blows the whistle after a very hectic start. Ronaldo gave Real Madrid the lead but just seven minutes later, a looping overhead by Mandzukic beats Keylor Navas.
45'+1'  Two minutes of added time. Isco has a shot that is blocked and they win it back but Isco takes the wrong option as he looks for Carvajal down the right. Good build-up from the team in purple. They are in possession again as Modric looks to make progress.
44'  Real Madrid with a decent couple of minutes now before the break. 
Carvajal whips one in but Buffon collects.43'  
41' Carvajal booked now for a foul on Mandzukic. Harsh but himself and the Croatian are having a really good tussle down that side. Definitely not that last we have heard of this one.
40'  All Juve now again as Real Madrid are struggling to break out of their own half. Sandro gets a cross in that falls to Pjanic again and he launches one but Real Madrid block it. He has a lovely, clean strike in his locker and Real Madrid will have to close him down at the edge of the penalty area.
38'  Mandzukic goes down under a tackle from Dani Carvajal. Nothing in it though as he makes the very most of that one. No free either as Brych was right up with the play.
37'  Sandro wins a corner but it definitely came off his heel last. Not sure how Brych missed that. Chiellini launches himself at the ball and gets a head to it but he fouled Ramos.
36'  Pjanic free comes in but Real Madrid deal with it. Marcelo scuffs a clearence and isn't happy with himself.
34'  Dybala's free hits the wall. Juve want a free for handball. It did hit Ronaldo's hand but that would have been very, very harsh.
34'  Modric fouls Dybala as he throws himself into a tackle. Real Madrid not happy with that decision either.
33'  Marcelo with a really dangerous ball into the box. It beats Benzema and Ronaldo headers it but he can't get it anywhere close to the goals. Good chance.
33'  Chiellini fouls Modric. All over his back there as Modric puts his boot back on. That's how close he got.
32'  Ramos booked for a foul on Dani Alves. He is really not happy with that one. With the Dybala foul just moments earlier, the referee had no choice. 
31'  Ronaldo with a chilene that he executes perfectly but not evnough speed on it. 
30'  Ramos fouls Dybala and is very lucky not to be booked. Dybala was booked earlier for less. Maybe too deep in his own half is what Brych was thinking. 
29'  What a start. Ronaldo is the first player to score in three Champions League finals. Not a bad record.
27' 1-1! Mandzukic. He loops a shot over Navas. Sandro with a flicked before Higuain chests it down and pokes it to Mandzukic. Navas should have done better maybe.
26'  After the goal, it has been all Juventus. Real Madrid happy to sit back for the minute and see what Juventus have to offer.
26'  Alves picks off a cross-field pass and he plays it to Dybala but his touch is poor and his pass to the middle is even worse. 
23'  A dangerous cross by Sandro is cleared, or half-cleared by Marcelo. Alves gets it back and Juventus build again before a longish ball is picked up by Navas.
22'  Juventus try to get back into this. Alves tries a cross but Marcelo blocks it for a throw. The ball comes to Pjanic and he has a shot but Real Madrid's defense is resolute.
20' GOAL! Ronaldo finishes after linking up with Dani Carvajal. Really nice finish that was too. Benzema played it out to Ronaldo, he played it to Carvajal and the Spanish right-back pulls it back to Ronaldo. It took a nick off Bonucci on the way in but it looked like it might have beaten Buffon anyway.
20'  Madzukic and Ramos having words now. The Croatian went in on Ramos with a dive at his ankles while the ball was in the air. Weird tackle and Brych forced to come in and break it up.
19'  Ronaldo goes down again. He was given absolutely no space there and they want a free but referee says no.
18'  Casemiro fouls Pjanic and seems to think the Juve midfielder was trying to get him booked. No card.
17'  Marcelo links up with Benzema down the left and gets a cross but Chiellini clears.
16'  Juventus retreating now with Real Madrid enjoying most of the possession. 
15'  Carvajal fouls Sandro as the Juventus defender tries to see it out over the line. Harsh but there was a slight pull on the jersey.
13'  Benzema takes it down in the box but he handles the ball. Free to Juventus. Real Madrid enjoying the last couple of minutes.
12' First yellow of the game as Dybala catches Kroos as Real Madrid try to counter. Maybe a little bit harsh but Brych is unmoved. Juvetus obviously very, very wary of that Real Madrid counter attack.
11'  Marcelo with the ball over the top that Ronaldo can't reach but Chiellini shoulders him to the ground. No penalty but needless from the defender. 
10'  Juventus play their way out of trouble. Dybala with a neat little backheel and he relieves pressure. Really good from Juventus. 
9'  ronaldo bundled over but Brych lets it go. Real Madrid fans want a free but nothing doing. Juventus build again but it ends in Navas' hands.
8'  A really calculated start by Juventus. They are both gung-ho and organised all at once. Quite the feat.
6'  What a save. Pjanic has a crack from outside the box that skids off the turf and looks to be going in the bottom corner but Navas pulls off a dabulous save. Brrilliant stuff from the Costa Rican.
5'  Mandzukic not happy as he think Carvajal went out over the sideline but no flag. Real Madrid continue with the ball and are trying to build. Benzema out on the left and gets a pass from Marcelo but Barzagli is giving him nothing again. 
4'  Higuain with a shot that goes straight at Navas but he fumbles it before gathering at the second time of asking. Casemiro was down a minute ago but back up again. All action here to start! Hard to keep track. Juventus the livelier but Real Madrid looking calm on the ball.
4'  Higuain with a header from a Sandro cross. Navas gathers. 
3'  Benzema tries to make a move down the left but he's given no space. Juventus clear but it comes straight back down on top of them.
2'  Alex Sandro sends Modric crashing to the ground with a kick at his ankle on the counter. No card but slightly cynical from the Brazilian.
2'  Dani Alves miscontrols the ball and then wins it back with a good challenge on Isco.
1'  Kick-off in Cardiff! 
We are ready for action!
Ian Rush on the field presenting the trophy! Ready to go now.
Felix Brych leads the two teams out onto the field. Let's do this!
Okay, now for what we all came here for. Buffon and co. waiting in the tunnel. Higuain spotted and looking as focused as ever.
"We are the Black Eyes Peas and we love the world" is how they finish it and may the best team win. 
Okay, I do know this song. It's "I've got a feeling". 
The Black Eyed Peas playing now. They start with with "Let's get it started" and then they play another few songs that I don't know...
We are being told this one probably won't start at the correct time. The Black Eyed Peas are about to sing a few tunes.
Ronaldo not happy after getting sprayed by the sprinkler.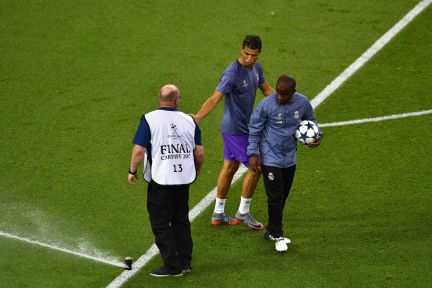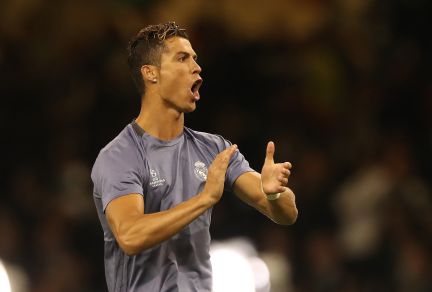 He was never going to start but Zinedine Zidane has left James Rodriguez out of the squad today along with Lucas Vazquez.
A closer look at the team news here.
Just 15 minutes out now!
Bale as relaxed as you like during the warm-up. Ronaldo and Marcelo giving some pep talks to their teammates. 
Mario Mandzukic has played four times against Real Madrid in the Champions League, twice with Bayern and twice with Atletico. He has never won, lost three and drawn one. In those four games, the side he played on has never scored (A 6-0 goal differential).
What all the fuss is over tonight.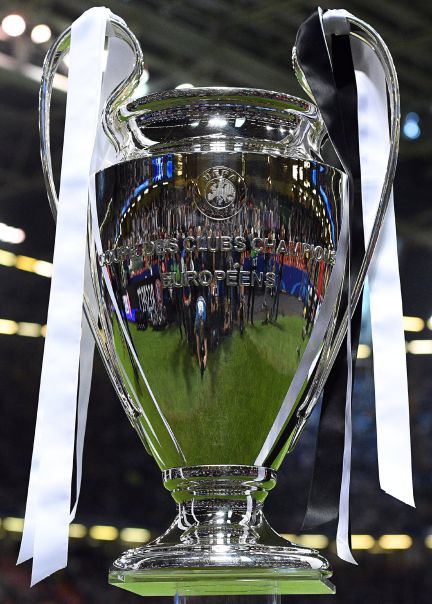 Hard to tell which set of fans are making more noise but between them, they are making plenty of it.
Both teams out now for warm-ups. Both teams looking relaxed but the fans are loving it! 
If you're interested in tactical battles, this is the right game for you. How Casemiro deals with Dybala will be interesting. A savvy team like Juventus will surely drive the ball down his throat if he manages to pick up an early yellow.
And it makes the battle in the trenches, in the middle of the field, all the more important. Khedira will be tasked with stopp Isco, who is sure to cause headaches for Juventus tonight.
The exact same could be said for Sandro and Alves who will have to balance their attacking duties with their defensive ones.
The absence of Bale leaves Carvajal and Marcelo with a very fragile role tonight. They have to add width but also defend Alex Sandro and Dani Alves. 
Real Madrid's keepers first out on the field to warm up. Place is bussing already. 45 minutes to go. I don't want to jinx it but this has the chance to be the best Champions League final in years.
Aside form that, it is as you were for Juventus. No surprises for either manager really. Carvajal back for Real Madrid is a massive boost. He says he is 200% fit and 300% ready for the game. Expecting big things from him tonight.
So there we have it. Sami Khedira starts. He lasted just ten minutes against Monaco in the semi-final second leg and missed out on some time but he played 59 minutes in Juve's last game of the season against Bologna so is judged to be fit enough to start.
Juventus team news is in too. Khedira starts. Buffon; Barzagli, Bonucci, Chiellini; Alves, Pjanic, Khedira, Alex Sandro; Dybala, Higuain, Mandzukic
The Bale news turns out not to be true. What a way to get us excited though. I'm sure there were a nervous few moments for Juventus and Max Allegri. It could have thrown his whole plan out the window. There was a sense that he was angling for Isco to start as he said Isco is more technical and while he makes them more unpredicatable in attack, he makes them more disorganised when they don't have the ball. That kind of disorganisation is what Juve will feed on.
Real Madrid team news is in and it is as expected. Navas, Carvajal, Ramos, Varane, Marcelo, Casemiro, Kroos, Modric, Isco, Benzema, Ronaldo.
That could really throw a spanner in the works for Allegri. I'm sure he would have planned for different eventualities but playing with a back three with raiding wing-backs with Bale in the side could be a recipe for disaster.
It looks like it could be Gareth Bale who starts.
In the last six Champions League finals, both teams has scored. (Barça 3-1 United, Chelsea 1-1 Bayern, Bayern 2-1 Dortmund, Madrid 4-1 Atlético, Barça 3-1 Juve and Madrid 1 -1 Athletic). The series began after that Inter's 2-0 victory over Bayern in 2010, which took place in Madrid.
This is pretty cool. Real Madrid make a purple heart in training ahead of the Champions League final.
Barcelona papers are backing Juventus tonight and are not in any way ambigious about it either.
Dani Alves will become the first player in the history of the Champions League to play his 100th match in the tournament in a final. Dani Alves (143 European games in totla including Europa League) is already the second non-European player with the most games in European competitions, behind only Argentinean Javier Zanetti (160) and today will become the third non-European player with 100 (or more) matches in the Champions League After Roberto Carlos (120) and Lionel Messi (115).
Dani Alves will be the eighth former Barcelona player to face Real Madrid in a European final after Luis Suárez (Inter, European Cup 1964), Albert Ferrer (Chelsea, Supercopa 1998), Mauricio Pellegrino (Valencia, Europa Cup 2000), Gica Popescu (Galatasaray, Supercopa 2000), Gica Hagi (Galatasaray, Supercopa 2000), David Villa (Athletic, European Cup 2014) and Fernando Navarro (Supercup 2014).
Juve have scored 21 goals and conceded 3 in the Champions League this season. Real Madrid have scored 32 and conceded 17. They have kept just one clean sheet.
Both Messi (2008-09, 2009-10, 2010-11, 2011-12 and 2014-15) and Cristiano Ronaldo (2007-08, 2012-13, 2013-14, 2014-15 and 2015-16) have already been finished as top goalscorers of the European Cup five times and both fight now for their sixth. Before this final has Messi advantage with 11 goals to Ronaldo's 10 and that could close the season as top scorer of the La Liga, Copa del Rey and the Champions League, but Cristiano likes playing against Juventus with five goals in four games.
A goal for Ronaldo tonight will see him and Lionel Messi finish the Champions League with 11 goals a piece. 
Gareth Bale could become the sixth player to win the Champions League in his hometown. Anelka won it in Paris in 2000, Angelo Di Livio won it in Rome in 1996, Alex Stepney won in in London in 1968 and Miguel Muñoz and Enrique Mateos won it in Madrid in 1957. 
So far, we Have Luis Figo imploring Real Madrid to win and Andrea Pirlo pleading with Juventus to win it for him.
It seems that Bale will not start and he says he won't be disappointed if that does turn out to be the case.
All-time UEFA Champions League goals* 499: Real Madrid 459: Barcelona 415: Bayern München 350: Manchester United 281: Arsenal 263: Juventus 249: Chelsea 231: AC Milan 218: Porto 187: Lyon
Real Madrid require just one goal on Saturday to reach 500 in the UEFA Champions League. 
Real Madrid have scored in every single game this season. That's 38 games in the league, 12 in the Champions League, 2 in the Clup World Cup, 1 in the Super Cup and six in the Copa del Rey. That's a lot of games and a lot of goals.
Iker Casillas says Gigi Buffon's career should not end without a Champions League. Is this his last chance?
With Isco playing, according to reports, Allegri has a problem. He says it makes Real Madrid more dangerous but it also makes them more disorganised. Here is an excellent breakdown of what Real Madrid need to do to break them down. https://www.theguardian.com/football/blog/2017/jun/03/massimiliano-allegri-juventus-champions-league-real-madrid
If Real Madrid wins this final, they will have won their last six (1998, 2000, 2002, 2014, 2016 and 2017), setting an unprecedented milestone in European football history and surpassing their own record of five consecutive finals won between 1956 and 1960 (that streak was ended in 1962 after losing the final against Benfica).
Real Madrid have scored in 13 of the 14 European Cup / Champions League finals they have contested, only failing to beat the opposition keeper in the 1-0 defeat by Liverpool in the 1980-81 European Cup. Zinedine Zidane's side are currently on a run of 64 consecutive games finding the back of the net and if they get past Juventus' back line this evening it will mark the club's 500th goal in Europe's elite club competition. The scorers of Madrid's centenary goals in the competition are Savio (100), Ronaldo (200), Karim Benzema (300) and Cristiano Ronaldo (400).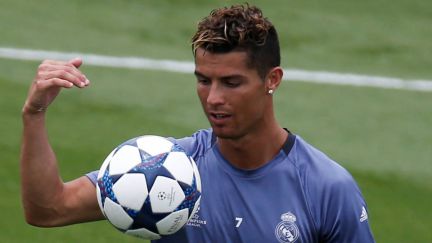 It poured sweet and clear; It was a very good year. Take a look at Cristiano Ronaldo's vintage 12 months. The Portuguese striker will be looking to come full circle tonight in Cardiff. Only one of the meanest defences in Europe stands in his way.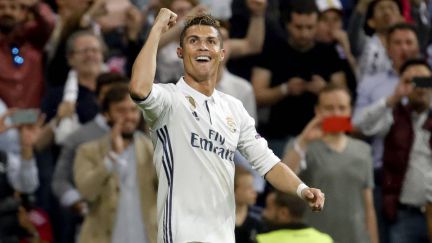 With Real Madrid players past and present giving their thoughts on the outcome of tonight's big game, one former Real winger pledges his allegiance, plain and simple.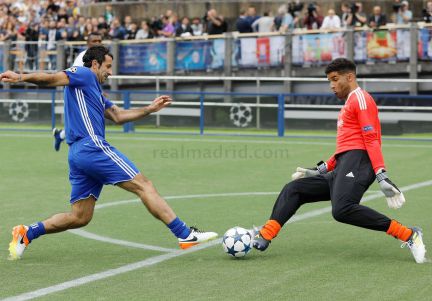 A rallying cry from Juve's former midfield maestro: "Win it for me". At AS towers we've slipped into reverie recalling the days when Pirlo would give ball the love it deserved in the centre of the park.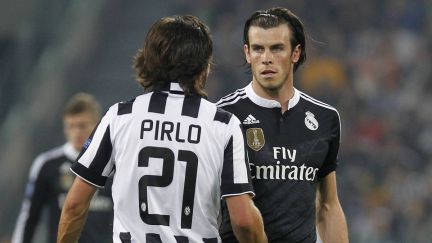 Real Madrid will be aiming to win their 12th European Cup / Champions League title in Cardiff this evening. AS took a little stroll down memory lane to have a look at 11 of the key moments from the club's 11 previous triumphs.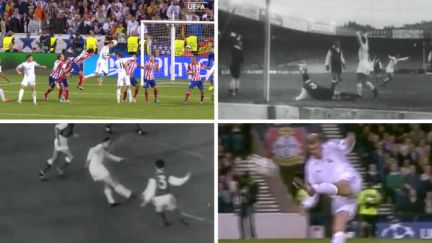 With the final just hours away now, we've done our daily Real Madrid round-up ahead of the big game.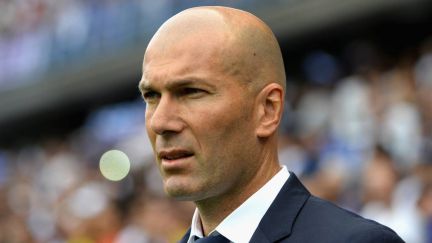 Predrag Mijatovic, the scorer of that goal in the 1998 final, didn't take long to take a swipe back at Alves, telling Spanish radio: "He's never been very intelligent with his comments".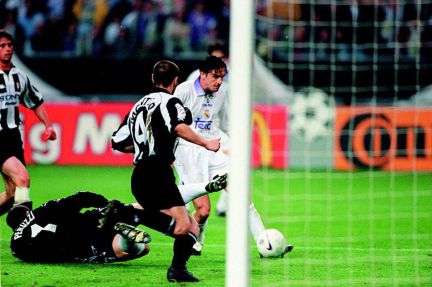 You can always rely on Dani Alves for some juicy copy, and the Juve full-back was in familiar fettle in his pre-match press conference on Friday, telling reporters: "It's time for history to come back around because the last time Juventus lost a final to Real Madrid, it was through an offside goal."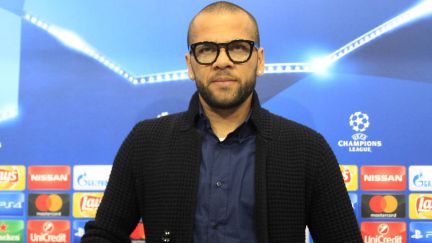 For many observers, it's a straight toss-up between Gianluigi Buffon and Cristiano Ronaldo for the 2017 Ballon d'Or and whichever player is on the winning side in Cardiff will take a huge step towards picking up the individual gong.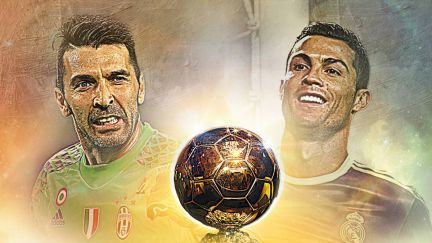 With Champions League Judgement Day now upon us, AS English pulls together to bring you all the final bits and pieces of Juventus-related news.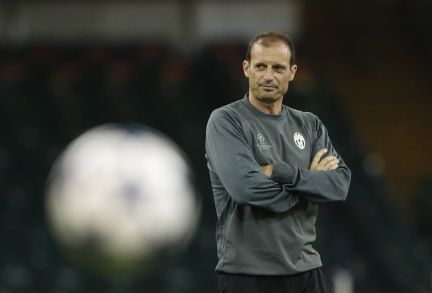 Real Madrid flew to Cardiff on Friday lunchtime, and were joined by two former players with plenty of Champions League-winning experience - and, specifically, Champions League-winning experience against Juventus.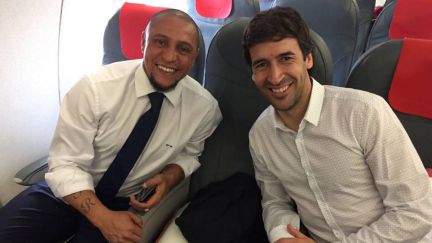 Real, meanwhile, can become the first side to retain the trophy in the Champions League era - but won't be going to Cibeles tonight if they do...
AS editor Alfredo Relaño has offered his thoughts on this evening's clash in Cardiff, declaring: "When it comes to Europe, be it Cardiff, Milan or Lisbon, Real always play at home."
If you're wondering how and where you can watch this evening's Champions League final, then wonder no more...
Why not get yourself prepped for tonight's big event with a read of our match preview below? 
Buenos días! Stay with us for all the build-up ahead of tonight's Champions League final!
Juventus vs Real Madrid live stream: match preview
The National Stadium of Wales will be the stage for what promises to be a Champions League final for the ages as Real Madrid's swash-buckling attack takes on Juventus' hard-nosed defence on Saturday night. The game will be played with a closed roof on the stadium as security measures are beefed up following the Manchester attack that killed 22 people at an Ariana Grande concert.
Juventus
Juventus owner Andrea Agnelli has put his money where his mouth is and offered his squad a €350,000 bonus should they emerge out of Cardiff victorious on Saturday night. The Old Lady have a squad filled with emerging talent, cult heroes and players in their prime, which makes them a particularly interesting side to be facing Real Madrid.
Dani Alves promised Barcelona's board of directors one thing when they refused to re-sign him. "You'll miss me," he said and the right-back, who was said to be over the hill, has turned in some memorable and magical performances in the black and white this season. Iker Casillas, a Real Madrid legend, says he is particularly torn for the match as he wants Gigi Buffon to win a Champions League before he retires. The Italian goalkeeper has done it, won it and seen it all in his career but a successful Champions League final night continues to elude him.
Paulo Dybala is seen as Lionel Messi's heir apparent and will cause all sorts of problems as he drops between the lines and links up with the out-and-out number nine in Gonzalo Higuaín - a former Real Madrid player who has taken his game and goalscoring to new heights since his departure from the Santiago Bernabéu. They are joined by Mario Mandzukic as a more defensive forward, who used to play for Atlético Madrid and will be keen to avenge his former team's loss in the semi-final to their city rivals.
Real Madrid
Real Madrid are aiming to become the first team to win the Champions League in back-to-back seasons and are also on the cusp of landing their first league and European double since 1958.
The big question mark hanging over Zinedine Zidane's team selection is whether he goes with Gareth Bale, the hometown boy returning to Cardiff to win a Champions League medal, or Isco, the in-form creative midfielder who has dazzled in recent weeks when given the opportunity in place of Bale. Zidane says he has his mind made up and that, "They're both very important players and everyone can give their opinion but it won't influence me."
Cristiano Ronaldo entered the home stretch of this season in the finest physical condition he has been in in years and has put it down to the rest he was afforded during the season and the genius of Zidane. He hit back-to-back hat-tricks against Bayern Munich and Atlético in the quarter and semi-finals of the competition but is coming up against the stingiest defence he has met all year with Buffon and his back three (or possibly four) conceding just three goals in 12 games in the competiton.
Ronaldo went against the party line that Real Madrid players and staff have been stating in the build-up by saying that while some humility is good, too much is not and Real have to understand that they are the better team. This came on the back of Zidane, as coy as always, declaring that it was a 50-50 game.
Conclusion
The bottom line is that the narratives in this one are never-ending for both sides. Can Zidane win two Champions Leagues in two seasons? Will Bale play a role in his hometown? Can Buffon lay his hands on the Champions League? We are going to find out soon as two European powerhouses prepare for a showdown on Saturday night.
---
Juventus vs Real Madrid live stream online: possible line-ups
Juventus: Buffon, Barzagli, Bonucci, Chiellini, Sandro, Khedira, Pjanic, Alves, Dybala, Mandzukic, Higuaín
Coach: Massimiliano Allegri
Real Madrid: Navas, Carvajal, Varane, Ramos, Marcelo, Casemiro, Modric, Isco, Kroos, Benzema, Cristiano
Coach: Zinedine Zidane
---
Juventus vs Real Madrid stream online: some stats to chew on
The 2016-17 Champions League began on June 28, 2016 in Estonia, with a 2-1Flora win over Lincoln. The first goal of the tournament was scored by Rauno Alliku after 35 minutes. 78 teams have participated, 216 matches have been played and 614 goals have been scored. The top scorers of the competition are Lionel Messi (11), Cristiano Ronaldo (10), Edinson Cavani (8), Robert Lewandowski (8) and Sergio Aguero (8). The players with the most assist are Neymar (8), Cristiano Ronaldo (5), Ousmane Dembélé (5) and Raheem Sterling (5). Of the players of both teams who have reached the final, only Cristiano Ronaldo has played every possible minute (1,110).
After Saturday night's final, the Juventus and Real Madrid rivalry will become the second most repeated game in the history of European competitions (19 times, which is the same as Barcelona vs. AC Milan). It is only behind the 24 clashes that have seen Bayern Munich pitted against Real Madrid. All of the games between the Spanish and Italian giants were played in the European Cup and the record could not be more even: eight wins for each team and two draws.
Wales will play host to it's second ever European final on Saturday night after hosting the 2014 Super Cup in which Real Madrid defeated Sevilla in Cardiff 2-0 with two goals from Cristiano Ronaldo. The Millennium Stadium hosted the FA Cup, League Cup and Community Shield finals over the years (2001-2006) when the New Wembley was under construction.
---
Juventus vs Real Madrid live stream: Champions League final betting
There isn't much in it in the bookies' eyes, with Real Madrid slight favourites to beat Juventus and become the first club side to retain the trophy in the Champions League era.
Bet on Juventus vs Real Madrid now
Follow the live coverage match of the 2017 UEFA Super Cup: Real Madrid-Manchester United
Champions League
Leaders
Messi

10

Goals
Verratti

488

Passes
Steals
*Update 3 de junio de 2017



Champions League
Leaders
Messi

10

Goals
Verratti

488

Passes
Steals
*Update 3 de junio de 2017