New Messi mural unveiled in Sants-Montjuic area of Barcelona
The brightly colored mural of the Barcelona No. 10 is the creation of street artist Axe Colours and is located in the Jardines de las Tres Chimeneas in the Catalan capital. Chelsea - Barcelona U - 19 live: UEFA Youth League final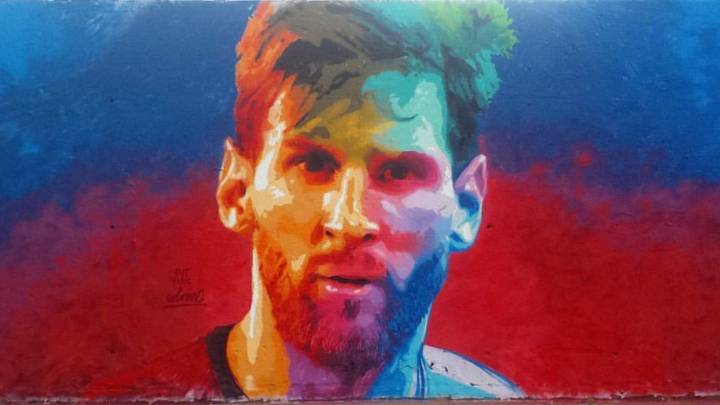 Leo Messi continues to inspire street artists throughout the world with the latest creation unveiled in the Jardines de las Tres Chimeneas in the Sants-Montjuic area of the Catalan city.
Axe Colours is the creator behind the brightly colored creation of the Argentinean striker.
The mural focuses the striker in both Barça's "azul-grana" (navy and burgundy) colours as well as the sky blue and white of his native Argentina.