BASKETBALL
Lithuanian team president resigns over remarks about black players
The preisdent of the team said when a team has more than two black players "that's when bad things start to take place" as he could face punishment despite resigning.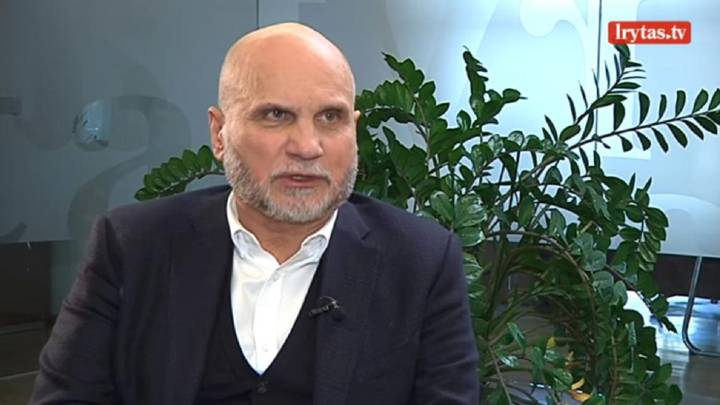 The president of a Lithuanian basketball team who made comments last week about having too many black players resigned on Tuesday but could still face punishment from the EuroLeague and the sport's governing body.
The decision by BC Lietuvos Rytas's president Gedvydas Vainauskas to step down comes days after he said in a filmed interview that a team should not have more than two black players because "that's when bad things start to take place".
He also said the four black players on his team formed "a sort of a gang".
He later issued a statement to apologise "if I was improperly understood." In an effort to clarify his comments, Vainauskas said some foreign players acted irresponsibly in the playoffs and had a negative impact on the team's performance.
Stupid and offensive comments
The National Basketball Players Association (NBPA) called on FIBA, the sport's governing body, to take action against Vainauskas for comments they said "are as stupid as they are offensive".
"Basketball is an institution that unites people around the world and it saddens us to see it tarnished by such racism," the NBPA said in a statement on Tuesday.
"Unfortunately, this serves as a reminder of just how far we still must go in ridding the basketball community, and our society as a whole, of such hateful sentiments."
Euroleague Basketball issued a statement last week saying it "strongly condemns any kind of discriminating comment or act of any kind against race, gender, sexuality or any other human condition" and that disciplinary proceedings had been opened.
Vainauskas has since drawn comparisons to Donald Sterling, who infamously lost ownership of the NBA's Los Angeles Clippers and was banned from the league for life when a recording of him making racially charged comments surfaced three years ago.
NBPA calling for a harsh punishment for Vainauskas
"In order to ensure that such bigotry is stamped out, we call upon FIBA to take action so that this kind of hatred and racism is purged from professional basketball," said the NBPA.
"FIBA has been presented with the opportunity to show the world that racial discrimination will not be tolerated within our sport and we truly hope they take full advantage of it." (Reporting by Frank Pingue in Toronto; Editing by Toby Davis)