Insigne on Donnarumma: "When Madrid call, it's impossible not to dream
The Napoli striker spoke about Donnarumma and the interest from Real Madrid and he admitted that it's difficult as a teenager to reject Real Madrid.Gremio-Lanús live online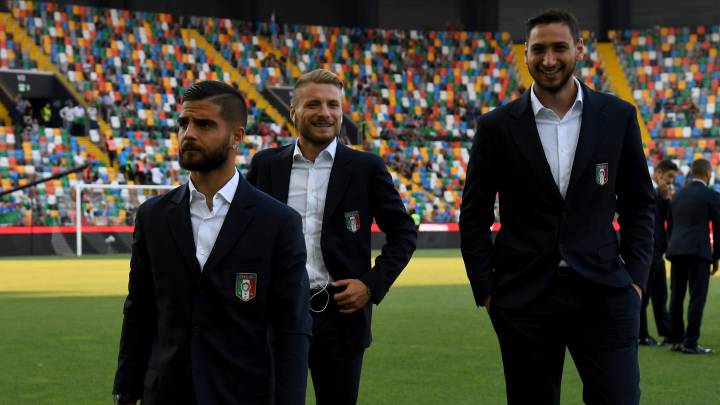 Napoli and Italian striker, Lorenzo Insigne, spoke to Sky Sports about a host of topics including his current situation, Donnarumma and Pepe Reina and wearing Diego Maradonna's retired number 10 shirt at Napoli. "I would like to and the the weight of it's importance wouldn't scare me," he said. "It's a dream for any striker, but it would have to be Maradonna that makes the decision and not the club".
The Italian also spoke about Pepe Reina, who has been linked with a move away from the club, "With my renewal and with Mertens they have given an important message and I hope that with Pepe they do the same. It's fundamental for the club on and off the field. I am sure they will find an agreement."
Advice to Gigi Donnarumma on his future
"I hope he stays in Italy, I don't want all of our talents to go overseas. I spoke to him and I advised him that it's best for him to not think about money when it comes to his future," he said regarding the current situation with Gigi Donnarumma and his battle with AC Milan.
Insigne also admitted that to receive a call from Real Madrid is a tempting thing for a teenager, "Madrid is always Madrid. If they call you and you are 18, it is impossible not to listen. It's the club every player dreams of".