Chelsea give Costa permission to negotiate with Atletico Madrid
The striker is close to a move to the Wanda Metropolitano and on Monday morning, as his Chelsea teammates returned to training, Costa was nowhere to be seenNigeria B - Atlético Madrid: friendly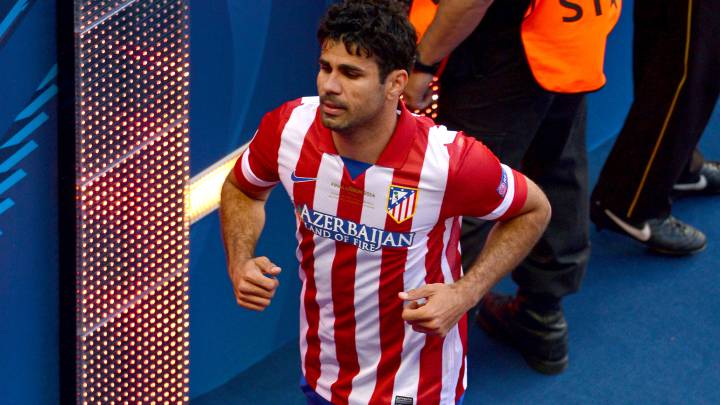 The transfer of Diego Costa to Atletico Madrid is close to becoming a reality. Chelsea have given the spanish striker permission to negotiate with Atletico in an effort to speed up the player's departure from London. This was reflected on Chelsea's website in which they said, "Another absentee was Diego Costa, after it was agreed with the club that he should have an extra few days off."
This was after Costa did not show up for the first day of training for Chelsea. The player was supposed to return to work on Monday, but it is understood that this is because his exit is close.
The striker returned to Brazil for a few days and even added a picture of his suitcases on social media with the message "Depart". However, he has not met with the coach, Antonio Conte, after the for Atletico Madrid player was told via text message that his services were not required for the coming season and the 28-year-old told the media in the mixed zone after the Macedonia versus Spain game in June.
The situation meant that Chelsea's hand is forced in the selling of the player as his cost will likely drop and Costa is in no doubt as to where his future lies meaning the fee for Atletico would be favourable. There have been lucrative offers from places like China but Costa wants to work under Diego Simeone again.
The English media assume that missing training means a move away is imminent and now Chelsea have to find a new striker. Manchester United's signing of Romelu Lukaku means he is out of the picture while Alvaro Morata remains in play. Pierre-Emerick Aubameyang and Andrea Belotti also remain possibilities but the Real Madrid man could make the most sense for the Premier League champions.