Napoli table 22M euro offer for Real Sociedad's Gero Rulli
The Argentine keeper's agent Facundo Fraga travelled to San Sebastián to present the offer. Real Sociedad are relaxed and are sure Gero will stay where he is.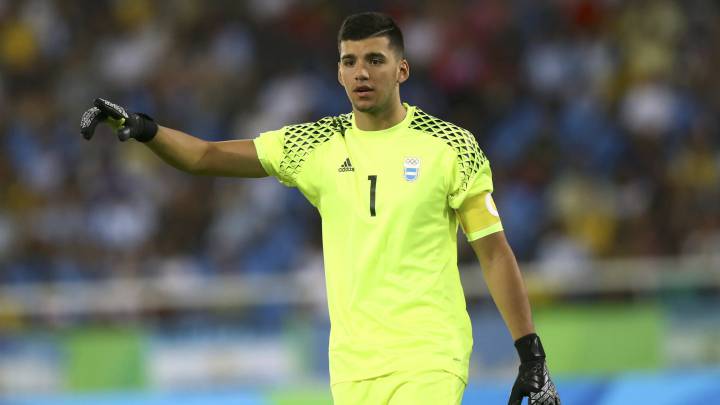 Napoli are being very persistent in their pursuit of Real Sociedad goalkeeper Gero Rulli. But the petition has fallen on deaf ears at the Basque side who say that the Argentinean is not for sale under any circumstances. Rulli played the opening half of last night's friendly 1-1 draw against Saint-Étienne in Biarritz, as coach Eusebio promised. If La Real were really open to offers for Rulli, the player would not have even made the squad list for yesterday's game - or the squad who will fly out to Ermelo in Holland tomorrow for the summer stage.
Napoli have put in an offer of 22 million euros for the player, which includes a signing-on fee through Rulli's agent Facundo Fraga, who relayed the proposal to La Real president Jokin Aperribay in San Sebastián last week. Fraga was also at the Saint-Étienne game in Biarritz. The Italians' offer however, falls quite a way short of Rulli's 40 million euro buy-out.
Rulli, happy with life in San Sebastián

Real Sociedad have been through this before with Rulli when Manchester City came knocking last season. They know that the keeper is happy and settled where he is - he loves life in San Sebastián where he has put down roots with his girlfriend. On the sporting side he is equally as happy. He's the team's first choice keeper and that has helped him get a foot in the door with Argentina where he has a very good chance of being included in the 2018 World Cup squad next year.