Neymar's father swings player back towards PSG
Just when it appeared that Messi, Suárez and co. had convinced the Brazilian to stay, his father has a bad meeting with Barça and the balance changes.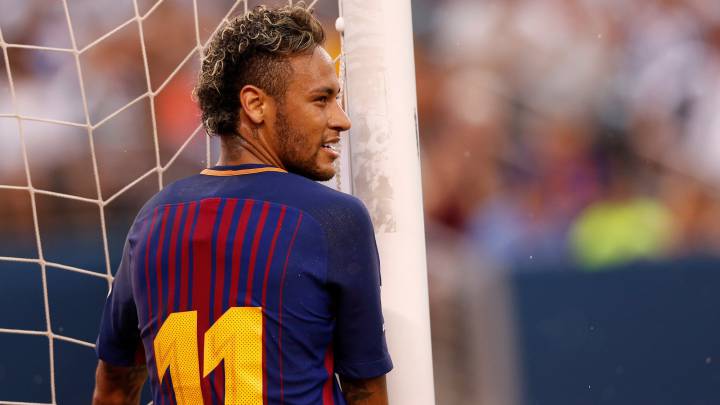 The soap opera surrounding Neymar has taken another turn.
Neymar sways back towards PSG
On Saturday evening, Neymar was the protagonist as Barcelona beat Juventus in the International Champions Cup. Barça had reason to be optimistic, with senior players such as Messi, Suárez, and Piqué ostensibly managing to convince Neymar that his future would be best served at Camp Nou.
Yet in today's episode of the soap opera, Neymar appears to have once again moved closer to a move to Paris Saint-Germain.
Neymar's father, who also acts as his representative, is the chief architect of this about-turn. Neymar Senior met with Albert Soler, Barcelona's general director of professional sport, and Robert Fernández, the club's general secretary. The meeting did not go well. Just as relations appeared to be warming, they have cooled once again.
Neymar would demand new contract to stay
The Brazilian journalist Marcelo Bechler, who originally broke the news that Neymar had an agreement with PSG, states that Gustavo Xisto and Altamiro Becerra, the player's lawyers, are in Barcelona. They have been there since last Thursday with a two-pronged remit: either obtain a new contract for Neymar, or negotiate his exit.
That is to say, if Neymar is to stay at Barcelona, he will demand a renegotiation of the contract he signed months ago.
In parallel to these negotiations, Bechler also says that the intermediary Pini Zahavi is in Paris talking with Antero Henrique, the sporting director at PSG.