Neymar camp wants PSG guarantees on FFP before signing
Those speaking on behalf of the Brazilian want the Parisian giants to demonstrate that the conditions surrounding any transfer will not result in Uefa FFP sanctionsChampions League semi-final draw: live online
Another day passes and still no official confirmation around Neymar's future, neither from the player, nor his club, Barcelona. Reports from France on Tuesday put this, in part, down to those in the Neymar camp requiring cast-iron guarantees about potential Financial Fair Play sanctions that could follow such an incredible move.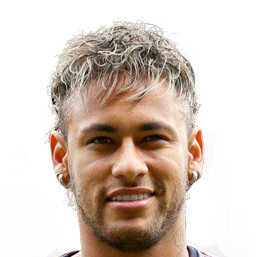 Neymar's Barça to PSG saga
As influential Barcelona teammate Gerard Piqué announced on social media that Neymar was staying there was a collective sigh of relief from Barcelona fans - no more evident than from the online reaction. But this story was quickly questioned by someone close to the Brazilian forward, who couldn't understand why Piqué had posted such a message.
While on pre-season duty in the International Champions Cup, there have been a number of stories about the importance of other Barça players trying to convince the player to stay and each day his future appears to swing closer to, then further away, from a move to Paris. But no matter what leaks slip out from inside the training ground or Neymar entourage, still no official word comes from those that could put an end to the talk.
Neymar needs FFP guarantees
According to Radio Monte Carlo in France, the lack of comment from the side of the player is simply down to the deal not being finalised, but certainly not far from completion. The delay to the confirmation is down to Neymar needing certain guarantees around the move over elements that may impact on him down the line. With a move that will cost the French club 222 million euros he wants to know that when Uefa scrutinise the transfer there is no possibility of sanctions being placed on the club or the player. If any irregularities were found, European football's governing body could impose fines or prohibit PSG from Champions League competition as a punishment.
Neymar is expected to play for Barcelona in their next ICC match against Manchester United