Monaco vice-president: "Mbappé never told us he wants to leave"
Vadim Vasilyev spoke after Monaco's victory over Toulouse and said that Mbappé will make the right decision and that they have been in contact with him over his futureChelsea - Barcelona U - 19 live: UEFA Youth League final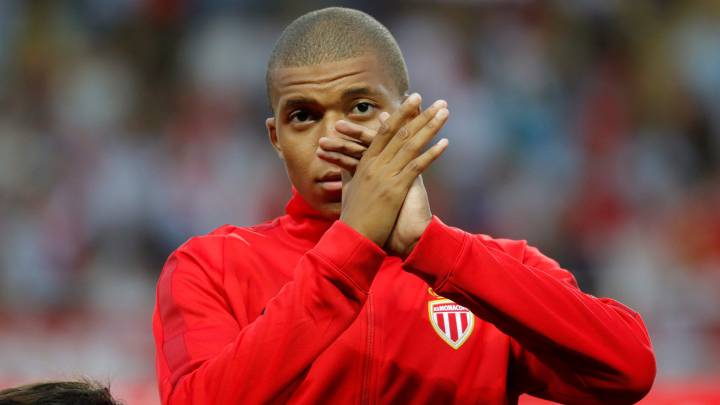 Kylian Mbappé's future at Monaco hangs in the balance. Reports emerged during the week that he had decided to leave the French club but Vadim Vasilyev, the Ligue 1 side's vice president spoke after their victory against Toulouse on Friday night about the situation: "Mbappé will make the right decision. He has never expressed a wish to leave us. We are, however, in conversation with him and contrary to what you may have seen in the press, it is not simply a case of money. It's more complicated that that. The player needs to move for the sake of sporting reasons."
Monaco and Mbappé will take time over his future
Vasilyev expressed his wish for Mbappé to continue at Monaco, "I would like for him to contiunue. That hope is reflected in our sports project today, it's perfectly normal. If you ask me, of course, I want him to stay but we will discuss it with him. I want him to make the right decision. It's going to take us some some, that's it. It is necessary that both sides come to an greement and not just what the club want."
On Friday, reports emerged that Mbappé had given his a 'yes' to Real Madrid with various reasons mentioned as to why. He is convinced by Zidane, the number of French teammates in the locker room, the conviction that the club have chased him with and playing in a Real Madrid jersey. The 18-year-old played 74 minutes against Toulouse before he was replaced with what appeared to be a knee injury.