FOOTBALL
Neymar's transfer: a problem for fans who don't want to know the truth about their beloved game
Neymar moved to PSG and many were outraged but they shouldn't be as every strand of evidence suggests this is going to only get worseSenegal - Colombia: World Cup 2018 Group H, game 3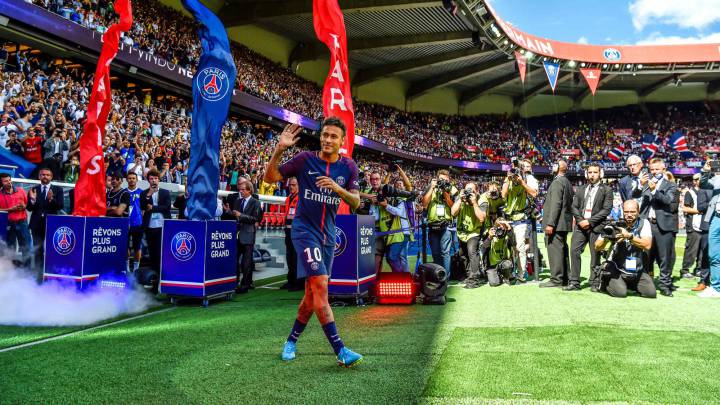 "We are taking a massive risk here," said Neymar's father just hours after his son had joined PSG in the most expensive transfer in the history of football making his son the most handsomely paid player in the history of football in the process. It was a risk, certainly, but a calculated one.
Since then, there has been a barrage of negative comments ranging from contemptuous to downright abhorrent surrounding Neymar and his move that, in summary, suggest he is nothing short of a money-grabbing mercenary. "Anyone who knows me will know I'm not motivated by the money," Neymar says whether he believes it or not. However it is always, to a greater or lesser extent, about the money, and every right-thinking football fan knows that. But it's also not Neymar's job to reinforce people's dying belief in the game and to readjust their collective moral compass when it comes to sport.
Ken Early, in the Irish Times, suggests Neymar should come clean like Conor McGregor and just admit that it was and will always be about the money and while it's hard to argue with Early's stance on the subject regarding Neymar taking a step backwards, fans battling with the financial implications of the deal would suggest that football is still seen by the masses as a sport that should espouse a loyalty that has long since slipped into the past. Despite the constant and clichéd comments that the "game is gone," there's an unwillingness to believe it.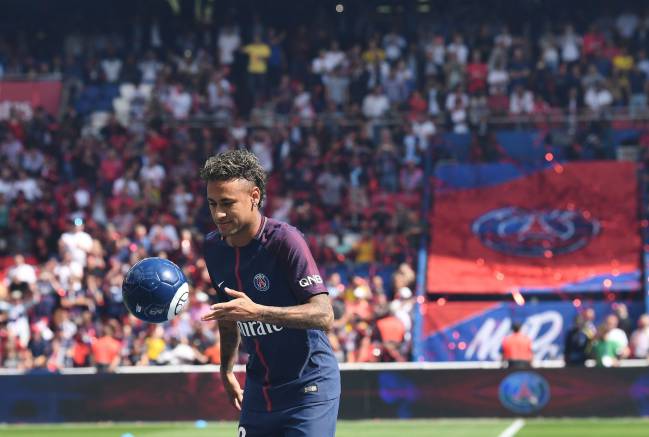 Taking a leaf out of Dwyane Wade's book
When NBA star Dwyane Wade signed for the Chicago Bulls in the off-season, taking up a player option on a one-year deal, he was asked why he took that option. "There are 24 million reasons why," he replied as my mind wandered to what the reaction would be if a player like Frank Lampard - a similar player in stature and style to Wade, playing for a team in the city he was born in - sat in a press conference explaining, with a broad smile on his face why he added another year to his deal at Chelsea at the tail end of his career.
It's not done. It's not accepted and somewhere in the mist of bloated salaries, wild transfer fees and calls from fans to spend, spend, and spend is an omertà amongst football players not to speak about the money, and that appears to be because football fans can't handle the truth.
Wade and his counterparts in the NBA, accept that you suffer for you work and then you get paid when you can. Neymar Jnr. likely missed out on a typical childhood and had to deal with the pressures of being labelled Brazil's next Pele from the age of 12 or so, but there is still a belief that he needs to explain to football fans what is glaringly obvious.
That loyalty people miss is the reason why football took off in the way it did and is the reason why owners and clubs are capable of wringing fans of their hard earned money for extortionate season tickets and why being a fan of football is becoming an increasingly expensive hobby.
This is not Neymar's problem. It's a fan problem, still living in a world where they are willing to believe that there should be loyalty when every single strand of evidence points in the opposite direction. For fans to cling onto their fading hope is normal but the evidence is empirical.
Both Neymar Snr and his son said it was the latter's decision to make the move. The announcement was derided as delusional or plain and simply a fabrication of the truth. But, Neymar and his father are expansionists. Just like a captain of industry, who has one million in the bank and is busy working on doubling it.
There is some credit in what Neymar said regarding looking for new challenges when you consider the 'Messi's Shadow Theory' and the fact that he literally won every collective accolade he could at Barcelona. At the point where his father could not change his mind, he sat down and made a plan to make his decision to move as lucrative as they possibly could. If they were going to do it, they were going to make a hell of a lot of money off it.
Neymar clearly considers himself as somewhat of a trendsetter. He'll be gone long enough when he is finished and is obviously confident enough of his ability to think that he can turn Ligue 1 into a more desirable destination and improve the entire scope of French league football by being there. He also knows that a high tide raises all boats, and while that is true and will help him out, he believes that in France, he will always be the captain of the ship.
There's also the other side of the coin, the ones man fans are unwilling to flip over and look at - the one that reveals an increasingly ruthless world of football. Fernando Duarte, in his piece for the BBC, shows a life that the Neymars have left behind, one where the young Phenom was threatened with falling into a world back in the 90's where one in five Brazilians over 15 was illiterate and where many with footballing aspirations don't graduate beyond primary school educations. Maybe it is Europe elitism, or a collective turning of heads away from this reality that almost grabbed these young players, Wade included, into its bear-trap like jaws. Every single deal they make takes them one step further away from that reality and takes them closer to an impossibly glittering future. If someone's willing to pay them the money, they are gladly going to accept it.
It is about the money, and at the very top of the sport, that should be accepted at this point but fans seem unwilling to accept that and Neymar is not going to be the one who lets the mask slip and tell the world as much. He's got other things to do, like winning a Ballon d'Or.