Agüero in trouble after security guard claims City striker hit him
The Argentinean forward faces a police probe after a Vitality Stadium steward said he was the victim of aggression during last-minute melée.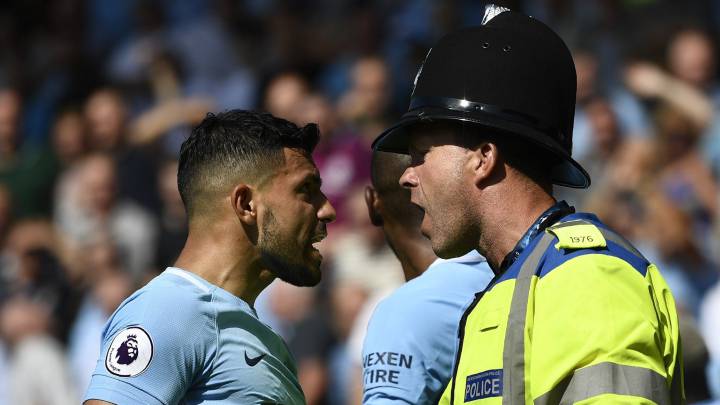 Manchester City forward Sergio Agüero could find himself the subject of a police investigation after a steward at the Vitality Stadium claimed the Argentina international hit him during wild celebrations following Raheem Sterling's winning goal as Pep Guardiola's side eked out a 2-1 Premier League victory against Bournemouth.
Agüero accused of aggression
Agüero was seen to square up to security guards and a police officer at the tail end of the match on the South Coast and the constabulary later took a statement from a Bournemouth steward who claimed he has been on the receiving end of a punch from the City striker during the visiting side's celebrations after Sterling's 97th-minute decider. After the goal, Agüero and his teammates made for the stands and the ground's security contingent were forced to intervene.
Sterling was sent off for his over-exuberant reaction to hitting the back of the net and the game finally ran into a 100th minute after the restart due to the incidents following the goal.
*Update 26 de agosto de 2017
Premier League
*Update 26 de agosto de 2017