BARCELONA
Iniesta renewal deal still outstanding with Juve on stand-by
Italian daily 'Tuttosport' claim that the Turin based giants are interested in securing the "new Pirlo" with Iniesta out of contract come June 30.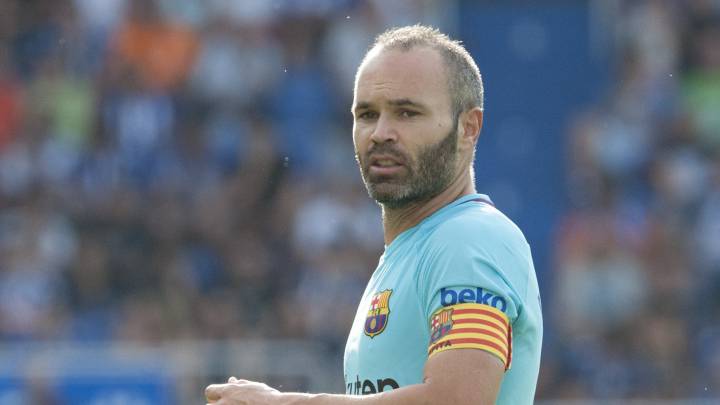 Talks are ongoing between Barcelona and Andres Iniesta, whose contract ends with the Catalan club on on June 30, 2018. Despite positive noises from both parties on the process, there is still work to be done with the player anxious that Barça recognise his service at the Catalan outfit with club president Josep Maria Bartomeu aware that a miscalculation could add to the many problems already piling up on his plate.
In Italy speculation is ongoing regarding Iniesta's future with Turin based sports daily Tuttosport newspaper claiming that Juventus are interests in securing the services of the veteran midfielder with the headline: "Do you want to be the new Pirlo?".

Look to the future
"A deal has yet to be concluded yet. I experienced many feelings and it's a scenario that three years ago surely I could never have imagined ... Let's say I now consider the future in greater detail than before" claimed the player speaking to Spanish daily El Pais some weeks ago.
Barcelona seem to be in no hurry to speed up the renewal process for the midfielder who made is first team debut with Louis van Gaal in 2002. As of January the Albacete born player is free to open negotiations with would-be suitors with, it would appear the current Italian champions first in line to secure the Barça player's signature should he become available.