Mestalla looks to connect with Marcelino's new Valencia
After their 2-2 draw in the Bernabéu, and 500 new season ticket holders, Valencia are expecting a 45,000 attendance to watch their side take on Simeone's men.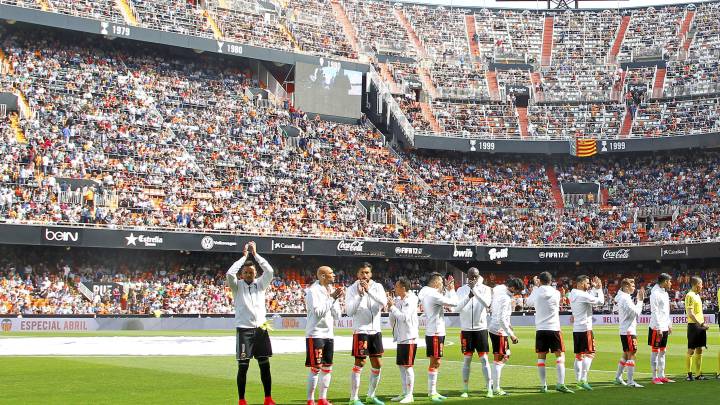 New Valencia
The Mestalla is beginning to see the green shoots of Marcelino's new version of Valencia poke through, with new belief spreading through the new blanquinegro project being put in place. Proof can be seen in the 500 new season tickets sold in the past two weeks - more than double the average over the rest of the summer.
A good turnout expected
Today sees the visit of Atlético Madrid, with an expected attendance of 45,000, including 700 Atlético fans, in a game which Marcelino dubbed as a 'credibility' game. Those at the top of the club also believe that a positive result and performance on Saturday afternoon will help to lift the inertia that has set in over the past couple of years, particularly in terms of attendance figures.
Loose ends
Marcelino is set to start with nine players who sealed an impressive 2-2 in the Bernabéu, with only two doubts: who will replace the injured Vezo out of Gabriel and Garay, and will Lato play on the left to allow Gayá play inside, or will Gayá will push further back to allow debutant Pereira to play. Atleti, meanwhile, arrive on the back of Diego Simeone extending his contract at the club until 2020. Despite the 'El Cholo feel-good factor', a few doubts still linger after a mixed start to the campaign and with Griezmann still suspended.