Rafa Nadal weighs into debate over Catalonian independence
The world number one, fresh from winning his 16th Grand Slam at the US Open, has said he is against the idea of a referendum on sovereignty.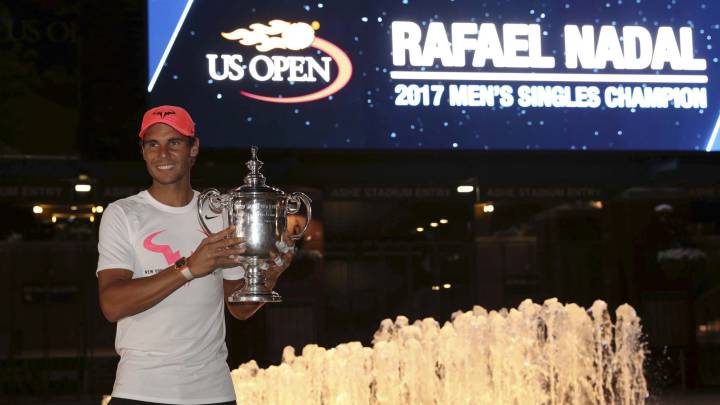 World number one Rafa Nadal has said he is opposed to plans for an independence referendum called by Catalonia's nationalist administration for October 1.
The vote is deemed illegal by the Spanish government and the country's Constitutional Court.
"I think what is happening on October 1 ought not to take place because, from my point of view, everyone should respect the law," Nadal told Spanish newspaper El Mundo on Tuesday.
"The laws are what they are and one can't skip the laws because you want to skip them. I can't run a red light because that traffic light doesn't seem right to me."
Nadal a Catalan speaker

Nadal, 31, is a national hero in his homeland having landed a 16th career Grand Slam at the US Open on Sunday.
However, Nadal, who grew up and lives on the Balearic island of Mallorca, is also a Catalan speaker.
This year the centre court at Barcelona's Royal Tennis Club that hosts the Barcelona Open was renamed the Rafael Nadal Court.
"I feel very close to the Catalans and I feel very Spanish as well," Nadal added. "I don't understand Spain without Catalonia. I don't want to understand or see it.
"I believe that together we ought to be able to understand each other and I think we have to make an effort to reach an understanding because I think we are, without any doubt, stronger together than separated.
"Spain is better with Catalonia and Catalonia is better with Spain from my point of view."