Two cricket coaches found dead at Laudium Stadium, Pretoria
The bodies, plus two other badly injured individuals, were discovered at the stadium's clubhouse.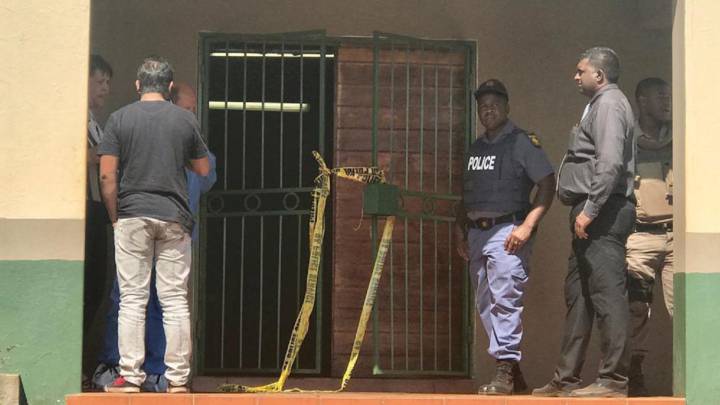 The bodies of two cricket coaches were found in the clubhouse of the Laudium Cricket Stadium, Southwest Pretoria, on Thursday.
Two other individuals who had been assaulted and were severely injured were also found in one of the rooms in the clubhouse.
The bodies and the injured men were discovered by Umar Assad who was practicing cricket in the oval this morning. He used to train with the coaches.
"He informed the security guards who contacted the police at 07:00 this morning," said police spokesperson Captain Augustinah Selepe.
'Preliminary investigations revealed that the two men died due to head injuries they sustained.'
She said the bodies were found in the bathroom, while the injured coaches were discovered in another room.
One of the victims is believed to be 24 years old, while information regarding the other individual is not yet known.
The four men were staying in the stadium's living quarters and were involved in Cricket South Africa and Northerns Cricket affiliate programs.
Motives unknown
According to Selepe, the motives for the murders are unknown.
"Police are investigating murder and assault. The motives unknown and we urge the members of the public who can assist in apprehending the suspects to contact the police."
According to police, nothing seems to have been stolen.
Social activist Yusuf Abramjee, a resident in the area, said that there had been a number of attacks at stadiums in the area during the recent weeks.
The injured coaches, both 27, were taken to a nearby hospital.
'A huge shock'
Haroon Lorgat, Cricket South Africa's CEO, expressed his condolences.
'This has come as a huge shock to the entire Cricket South Africa Family. These are all dedicated cricket administrators and coaches who have been making a huge difference to the communities in which they operate, providing an important source of upliftment and hope, particularly to our youth. What they have been doing goes far beyond the game of cricket,' said Lorgat.