Gareth Bale set to be sidelined for a month
The Cardiff born player will be out of action for at least a month according to Welsh national medical team and aims to return for Las Palmas LaLiga clash. Real Madrid vs Numancia: Copa del Rey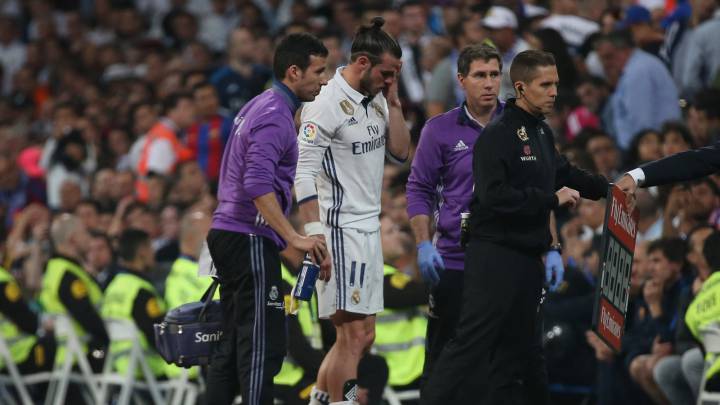 Bad news for Gareth Bale, the Welsh national football team and Real Madrid with the news that the Cardiff born player will be out of action for at least a month after tests showed a tissue tear in the player's calf muscle. This has been compounded with the earlier hamstring problem the player was carrying from the recent Champions League tie in Dortmund.
No qualifiers
At present there is no definitive date for a comeback with early indication suggesting the player will be out of action for "at least a month". He's already been ruled out of the Welsh trip to Georgia and key home game against the Republic of Ireland next week. If Wales manages to secure second place and a possible Russia 2018 play-off place there is a feasibility that the 28 year old would be able to feature in the November 9th and 14th scheduled games.
LaLiga absence
As things stand Bale looks set to miss at least six games for Real Madrid (both Champions League games against former club Tottenham), the Fuenlabrada Copa del Rey tie and the three league games against Getafe, Eibar and Girona.