Bale will try to persuade Chris Coleman to stay with Wales
The Real Madrid player, together with several of his team mates, will try to convince the coach to continue in the job despite Wales not qualifying for World Cup Russia.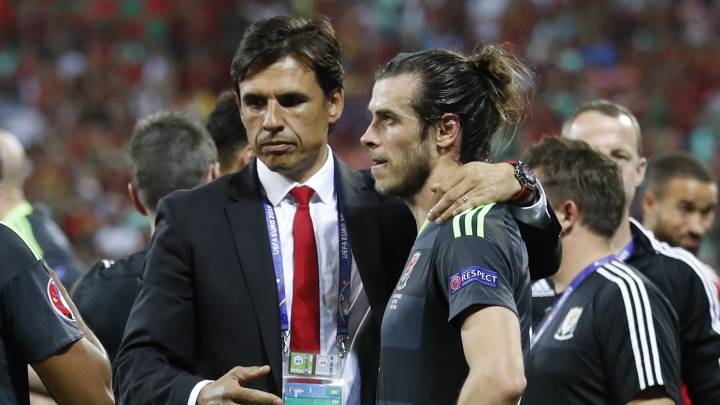 Gareth Bale, together with other members of the Wales squad will make a concerted effect to persuade Chris Coleman to remain as national team coach in spite of the team's failure to qualify for next year's World Cup finals in Russia. Wales bowed out at the group stage after losing 0-1 to the Republic of Ireland in Cardiff last night - a game they needed to win to make the Play-Offs.
Wales squad's 2020 vision for Coleman
According to Sky, several Wales players are keen for Coleman to continue at the helm and guide them through the EURO 2020 qualifying rounds and through the tournament itself should they qualify. A group of the more experienced members of the Wales squad held a meeting with Coleman immediately after the defeat to Ireland to express their wish that he stays in the post he has occupied since January 2012.
Wales Sports Association CEO Jonathan Ford feels the same as the players and will offer Coleman a new contract to extend his working relationship with the Welsh national team. It's worth remembering that under Coleman, Wales reached the semi-finals of EURO 2016, losing to the eventual champions, Portugal. Even in their World Cup campaign, Wales only lost one match in the qualifying rounds - poignantly it was the one they really to win following a run of draws against four of their Group D rivals.