Pablo Laso to stay on board as Madrid's basketball coach until 2020
As AS recently reported, Real Madrid officially announced that Pablo Laso has extended his contract as basketball team coach to 2020.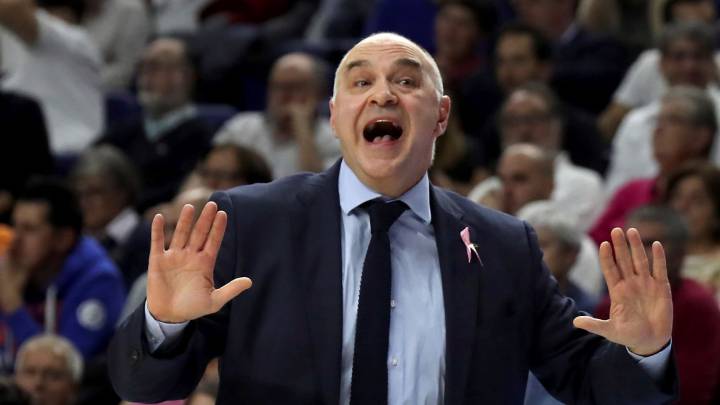 Pablo Laso joined Real Madrid as basketball team coach in 2011 and he will remain in the position until 2020. As Diario AS recently reported, the club have decided to hand the 50-year-old coach a two-year contract extension and the news was officially confirmed in a statement this morning.
Euroleague, 3 Liga Endesa's among Laso's honours
During his six years at Real Madrid, Laso has guided the team to 18 major finals with his team's winning 13 out of a possible 26 trophies. Should he see out his new contract, he will have been in charge of the basketball team for nine straight seasons - a feat which has only been surpassed by Lolo Sainz, who was at the helm from 1975 to 1989 and Pedro Ferrándiz who occupied the bench between 1966 and 1975.
Real Madrid is my home - Laso

In an interview with Real Madrid's media department, Laso said, "I'm very happy to have been at the club for so many years, everyone knows what it means to defend this badge. Real Madrid is my home, we have new challenges ahead and I hope to enjoy things with this team for many more years. I don't like to compare myself with Pedro Ferrándiz or Lolo Sainz. They are two references who are well above me and what they mean or have meant for me is the growth of this club in the basketball section. We have to thank them very much that today there is this team and that it is recognizable worldwide".