PSG: Neymar has privileges that may cause friction in dressing room
Le Parisien report that the former-Barcelona player arrived in Paris with the air of a star, and that may irritate Unai Emery and the rest of the squad.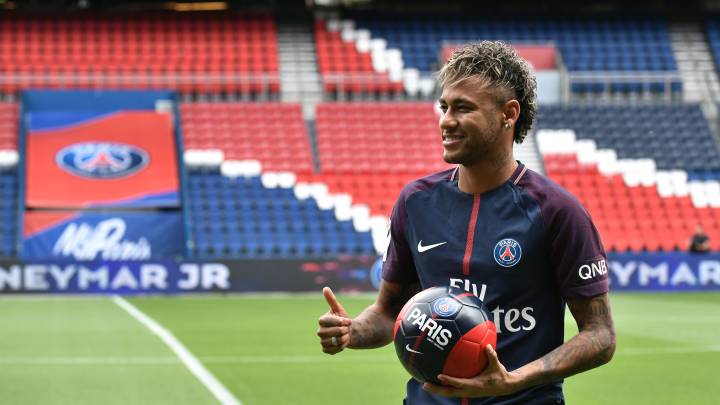 Neymar moved to Paris Saint-Germain in an attempt to escape from Lionel Messi's shadow and become the best player in the world. The Brazilian was greeted by much fanfare in Paris, and he quickly shone on the pitch.
Neymar's PSG privileges may cause friction
Yet Neymar enjoys certain privileges that may not sit well with the rest of the PSG squad, and coach Unai Emery. French newspaper Le Parisien states that the former-Barcelona player arrived at Parc des Princes with the air of a star, and that the internal rules do not always apply to him.
Some of Neymar's privileges are minor details. For example, he travelled to Marseille for the recent Ligue 1 match with a suitcase that he sponsors, while the rest of the squad carried navy blue, club regulation bags.
Neymar, who was named part of the FIFPro World XI along with PSG team-mate Dani Alves, has two personal physiotherapists: Rafael Martini and Ricardo Rosa. It is not abnormal for players to use their own, trusted medical staff. Zlatan Ibrahimovic brought Dario Fort to act as an additional physio. But whereas Fort also treated other members of the squad, Neymar's physios tend exclusively to him.
Untouchable in training
Le Parisien also reveals that instructions are passed on to prevent Neymar getting hurt in training. He has previous form for reacting badly to training ground tackles. Shortly before his departure from Barcelona, the 25-year-old came to blows with Nelson Semedo in training after receiving a heavy challenge.
It is not known whether Unai Emery was aware of such privileges when Neymar's contract was negotiated, or if he gave them the all clear.