Casemiro: "Everyone is worried, we have a lot of work to do"
Casemiro was not interested in making excuses for the offside goal that Girona scored and sais that everyone at Real Madrid is worried at the moment.
Casemiro spoke to beIN SPORTS after Real Madrid's loss to Girona at Montilivi on Sunday afternoon.
"In the second half, we didn't play well, we didn't create opportunities, we suffered a lot and they won the second half," he said.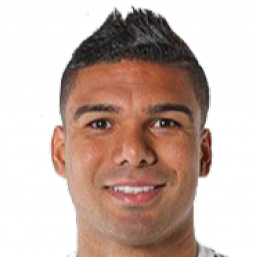 Regarding their place in the table and the problems that keep hurting the team, Casemiro said, "Everyone is concerned. We know we are far away from our other rivals, the objective, but we have to keep cool heads in this complicated and delicate moment. We have opportunities, to play better and to work hard. At Madrid, you are always obliged to win."
"Many times, we drew matches but we were creating chances; today, no," he said as he seemed fairly certain that Real Madrid did not do enough to win the game.
Girona looked to score an offside goal to give them the lead but Casemiro was not interested in making excuses, "Now, there are no excuses, they scored two goals and that's football. We didn't create enough but well done to Girona because they played very well."