Coleman advises a personal plan for "devastated" Bale
Chris Coleman says the latest injury setback for Gareth Bale will devastate him but he says that the player needs time to recover and might need a personal plan.
Chris Coleman has addressed Garteh Bale's most recent injury at a press conference for the Welsh national team. The manager lament the latest setback for the Wales star and says the Real Madrid man will be "devastated" over it. In addition, Colemsna says Bale needs a personal plan and ample time to recover to prevent future injuries. It's the 19th injury for Bale since he joined los Blancos.
"Some players, as they get older, change their routines. This depends on him and Real Madrid. The more you try to come back and recover, it gives you a setback and you have to take your time. It's necessary to give him time," Coleman said as reported by the English media, surprised by his declarations, as he suggests Real Madrid try to change Bale's routines.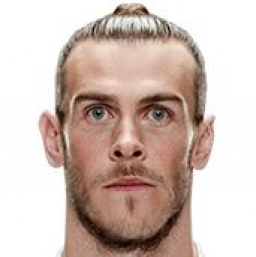 "I don't know the extent of the injury. He will be devastated, devastated. We haven't spoken to Real Madrid, but we will talk to Gareth in the next few days and we will know the extent of the injury. It's bad luck," he continued.
Coleman wants Bale for the China Cup
"We hope he returns before Christmas or just after. We hope that all of our players will be able to play for their clubs and to play for us as we focus on the China Cup. We will never take risks, we never have and I don't believe that will change in the future. Obviously, if he is on form for Real Madrid, he will be fit for us too," Coleman said as he hopes his star man will be able to feature in the China Cup.
The cup take place in March between Uruguay, Czech Republic, Wales and China.