Karim Benzema reflects on how he lost respect for Jose Mourinho
The Real Madrid striker revealed how the manager's comparison to him being a hunting cat and the meeting that followed was the turning point in their relationship.
This Sunday, Canal+ France broadcasted the documentary 'Le K Benzema'. In it, Real Madrid striker Karim Benzema's career, including his worst moments, relationships, dreams and anecdotes, were all covered.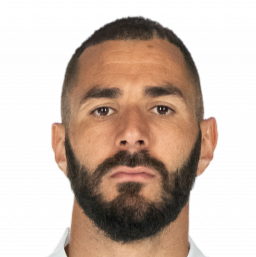 Mourinho likens Benzema to a hunting cat
One particular story has captured more attention than others and this related back to the time when now-Manchester United manager, Jose Mourinho, was his boss in the Spanish capital. The French player reflected back on how a statement from his coach at a press conference had a profound effect on their relationship.
It was in 2011, around a year after the striker joined Los Blancos when the Portuguese manager said:
"If I can't hunt with a dog, I will hunt with a cat. With a dog you hunt more and you hunt better. But if you have not got a dog and you have got a cat, you hunt with a cat." (You can look back on that time in a nice piece by Sid Lowe for The Guardian).
That press conference was the start of the breakdown between the two.
Benzema's hour-long conversation with Jose
"We always had a good relationship," Benzema explained to the French media organisation, "but after that, there were expressions and statements that were not necessarily well intended."
"I had the impression that it made him laugh. Even if he's someone I respect, after a while, I started to lose it.
"I told him what I had to say, which took an hour. 'I'm a football player, you're my manager, I respect you, respect me as a player'. From then on, there were no cats, no dogs or anything. I'm shy but if you make fun of me, I'll be straight. When you speak your mind, things are always better."
Check out more of what the striker said here.