Griezmann unconcerned by goal drought
Despite a seven match scoring drought, Atletico Madrid forward Antoine Griezmann insisted on Wednesday he is unconcerned ahead of Saturday's big derby against Real Madrid.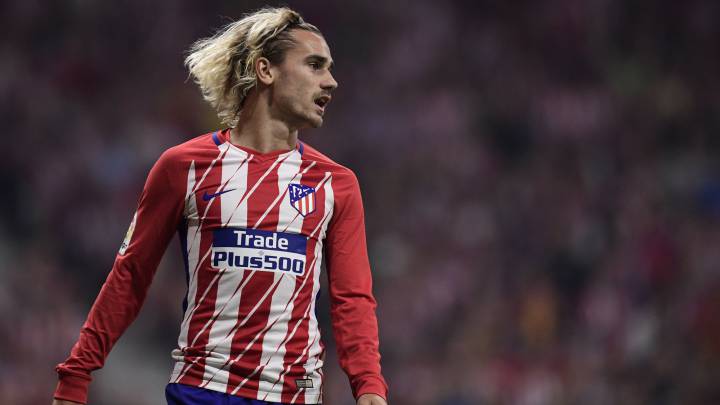 Antoine Griezmann doesn't feel pressure ahead of Saturday's big derby against Real Madrid. Despite a seven match scoring drought, the France international has no doubts that the ball will go in. He had averaged more than a goal every two games in his previous three seasons for Atletico but has managed just three in 13 matches in all competitions this season.
'I'm not concerned, I'm delighted with my form. Eventually the ball will go in. The only time I've felt pressure was when I held my daughter in my arms...,' said the 26-year-old in an interview on the official La Liga website. 'But otherwise, (scoring) goals is what we're used to doing. Scoring is what we know how to do, and it will go in,' he added.
Griezmann's last Atleti goal was a penalty against Chelsea in the Champions League at the end of September. However, on Friday last week he did net a smart volley for France in a 2-0 friendly victory over Wales. 'During the week every shot goes in, but during the match, where it counts, it's more difficult for us,' he said.
Atlético Madrid have only scored 16 goals so far in La Liga
Atletico may be unbeaten in La Liga this season but they've drawn five of their 11 matches and sit fourth, eight points off runaway leaders Barcelona and behind Real, their bitter city rivals, on goal difference. And while Barca and Valencia have bagged 30 goals each already, Atlético have mustered just 16. 'We're struggling to score, to put together victories. At the back I think we're solid but we're short of luck up front,' Griezmann said.
The 'Colchoneros' will host Real in the first city derby at their new Wanda Metropolitano stadium, having left the historic Vicente Calderon home at the end of last season. 'We have to win the first derby at the Wanda. When our fans push, it's more difficult for our opponents,' Griezmann concluded.