CHAMPIONS LEAGUE
Bosz discusses Real Madrid crisis, Aubameyang transfer rumours
The Borussia Dortmund manager joked that Aubameyang is a dreadful player and that Real Madrid shouldn't waste their time trying to sign him.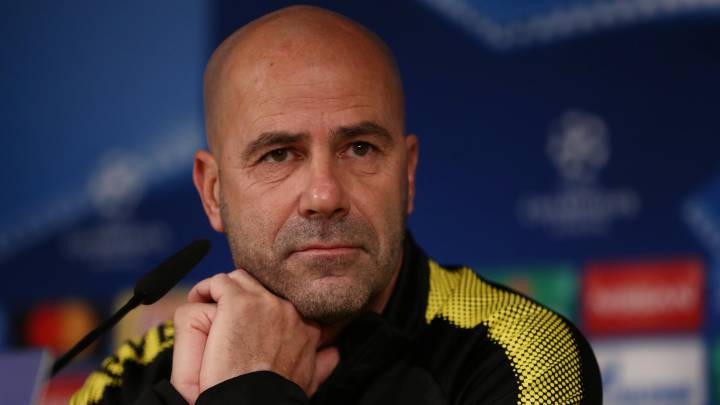 Borussia Dortmund's Peter Bosz spoke before his side take on Real Madrid in the Champions League on Wednesday night. The Germans have not won in seven, with their last victory coming againt Madgeburg in the Pokal Cup.
Asked what he wants off Santa Claus, Bosz said "I don't think it is easy for him to bring us three points tomorrow." His side are already out of the Champions League but need a result and a Spurs victory over APOEL Nicosia to ensure they continue in European competition.
"If Real Madrid are in crisis, where does that leave us?" he said when asked about Zidane's latest blip in form. "I don't believe it. In the last game against them, they came in worse than us and they played a great game," he continued.
Pierre-Emerick Aubameyang has been linked to Real Madrid in the past and Bosz was asked about whether the Gabon international has the quality to play for ls Blancos, "He is a terrible player, very bad, not worth it for Real Madrid," he joked. "It's a joke. I'm telling you that so he stays with us. He is excellent and has the quality to play for Real Madrid but I hope he stays here."