Basketball to be played at Australian Open tennis Grand Slam
Basketball is heading to the Australian Open tennis for the first time, with a top-level game to be played at one of the stadiums during the opening Grand Slam of the year.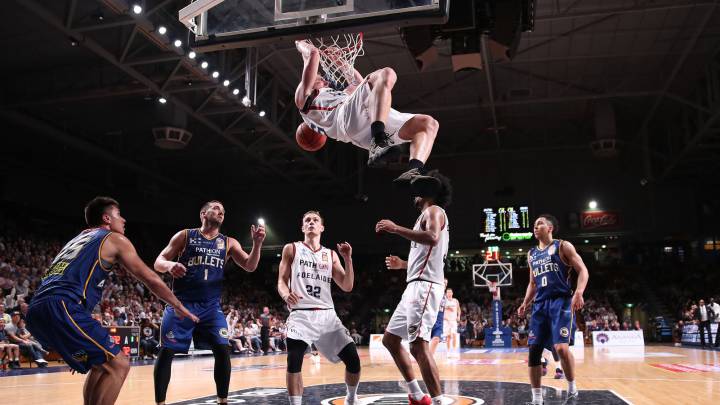 National Basketball League teams Melbourne United and the Cairns Taipans will face each other next month at Hisense Arena within the Melbourne Park tennis facility, organisers said Wednesday, in a bid to draw new fans to the sport.
Two sports for the price of one
Spectators with Australian Open tickets will be able to attend both the tennis and the basketball, which will see the venue converted for the occasion.
"This is a unique opportunity to showcase two of the world's biggest sports in one location on one day and our fans are the big winners," Australian Open tournament director Craig Tiley said.
The basketball clash, known as the AO Game, will take place at night in the second week of the Grand Slam, when there are fewer evening tennis matches.
NBL chief expects a sell-out
"We are expecting the AO Game to be a sell-out so we urge fans to get their tickets quickly and come along and enjoy a great day at the tennis, followed by a night at the basketball," said NBL chief Jeremy Loeliger.
The Australian Open runs from January 15-28 with the Melbourne-Cairns showdown on the 24th.