REAL MADRID-BORUSSIA DORTMUND
Real Madrid 3-2 Dortmund Champions League match report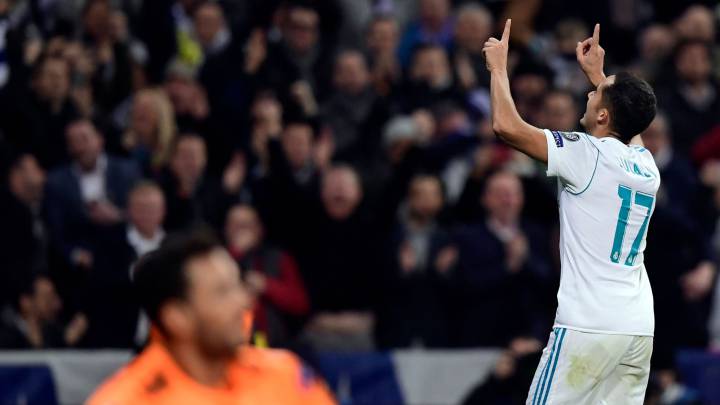 Real Madrid 3-2 Borussia Dortmund: match report
Cristiano Ronaldo became the first player to ever score in all six Champions League group games in one season as Real Madrid edged out a dispirited Borussia Dortmund 3-2 on Wednesday.
Lucas Vazquez grabbed the winner nine minutes from time for the European champions, who were already guaranteed to go through to the last 16 as runners-up in Group H to Tottenham Hotspur.
Ronaldo took his tally to nine goals in six Europan appearances this season with a spectacular long-range effort into the top corner after Borja Mayoral's opener gave Real a 2-0 lead inside 12 minutes.
Pierre-Emerick Aubameyang continued his excellent record against Madrid with a quickfire double either side of half-time to bring Dortmund level.
But despite Vazquez's late strike, the Germans drop into the Europa League with a record low two points thanks to their better goal difference over APOEL Nicosia, who were defeated 3-0 at Spurs.
Real were, though, hit by a fresh injury blow as Raphael Varane limped off just before half-time.
Zinedine Zidane now faces a defensive crisis ahead of the visit of Sevilla on Saturday with captain Sergio Ramos, right-back Dani Carvajal and holding midfielder Casemiro all suspended.
Real Madrid 3-2 Borussia Dortmund live stream online: as it happened
90'+3'   That's it from the Bernabéu as Real Madrid finish the group stages of the Champions League with a hard fought win against Borussia Dortmund, who go into the Europa League.
90' Yarmolenko replaces Kagawa.
89'   Llorente has a crack. He wants a corner but not coming. Dortmund have run out of steam completely here.
87'   Kagawa with a lovely move to break free just outside the box. He strikes over. What a nice move from Dortmund but no finish to match.
85'   Real Madrid break as Llorente wins it back off Kagawa. Ronaldo gets a strike away but Burki saves again.
83'   Ramos popping up in a dangerous position now. He is offside and can't finish the cross with his low header.
81'   Ball punched out by Burki and headed to Lucas. Kagawa slow to get back and Lucas punishes him and Dortmund. 
81' GOAL! Lucas strikes home. Scruffy shot but it beats Burki. Dortmund had fought their way back into the game and then concede. Real Madrid deserve that. 
79'   Dortmund's defense at breaking point. that reply shows Ronaldo wasn't offside. Suggestion Casemiro fouled by climbing on a defender's back.
79'   Ronaldo scores. But he was offside.
79'   Ceballos backheels to Asensio and he shoots. Corner as it takes a deflection.
78'   Subotic nearly turns the ball into his own net. Corner instead.
78'   Another chance. Asensio to Mayoral at the back post and he heads to Ronaldo but again, into the hands of Burki.
76'   Dortmund playing with fire here. Real Madrid all over them.
75'   Corner. Mayoral wants a penalty and it looked like one. Subotic had his hand around his neck. They win a corner.
74'   Ronaldo nearly pops home a cross. It was sent in by Asensio and it looked like it took a deflection.
73'   Looked to limp away from the shot there?! But he is okay.
73'   Lucas cuts inside now from the left and fires at Burki.
72'   Ceballos drives over. Theo with a cross that goes all the way out to Lucas. He sends another cross in from the other side and Ceballos takes it down and shoots over.
70'   dortmund far more comfortable at the back now. They were dire in the first half. 
70'   Ronaldo with a lovely move before crossing. 
69' Llorente replaces Isco.
69'   Bartra fouls Casemiro. Looked like he fell quite awkwardly. He's okay though.
68'   Ceballos giving Real Madrid more options in the middle moving forward.
66'   All Real Madrid now but they haven't really, properly threatened yet. Isco wins a corner and that's dealt with.
64'   Theo cuts it back. Dortmund puts it out for a corner. 
63'   Ronaldo wins a corner for Real Madrid.
63'   Pulisic goes down under a tackle from Ramos. He appeals for a penalty, Ramos tells him to get up.
62'   Kagawa fouled by Lucas now as Dortmund try to break.
61'   Another ball in from the left and Ronaldo and Mayoral at the back post but it's headed out for a goal-kick.
60'   Real Madrid with slightly more impetus now. Moving the ball forward but lacking the finished.
58'   Theo battles and gets a foot on the ball when it looks like the attack was over. Isco crosses deep to Ronaldo but that's not going to work.
58' Kovacic replaced by Ceballos.
58'   Pulisic skips by a couple of players and cuts it back. Lucas covers. Dortmund have really grown into this one.
57'   Sokratis and Ramos having a chat after a set-piece. 
55'   Lucas into the box for Ronaldo but he swings and misses. He made a bit of contact but not enough. Aubameyang up the other end and Nacho gets back to cover. Just about.
54'   Ball in behind but Nacho covers well with Aubameyang.
52'   Isco puts it on a plate for Ronaldo but he drags it wide. He's really unhappy with himself after that one.
51'   Ramos heads the cross but it's straight to Burki. He wants a penalty for a shirt pull.
50'   Coutinho with a cross that is half blocked and then sent out for a corner. 
48'   Really smart finish from Aubameyang. He missed the first time and it came back out to him but he chipped it over everyone. Very nice.
48' Aubameyang with two! Another one and Dortmund are level.
47'   Dani Ceballos warming up.
46'   No changes for either side.
46'  Second half begins! 
45'+1'   Half-time at the Bernabéu. Really good start for Real Madrid but they have let dortmund back into it.
44'   Dortmund have been dreadful at the back but good going forward. One minute added time. Not great for Zidane's side after dominating for long spells. Pulisic moves into the box, goes by Ramos and gets pushed over by Theo. No penalty and it would have been very, very harsh.
43' GOAL! Just like that. It came from Dortmund's left-hand side as Isco was jumped and Schmelzer whipped a lethal cross into the box. Headed home by Aubameyang.
42'   Real Madrid putting more pressure on to end the half. Mayoral goes really, really close with a pass from Isco. He curls it low with his left but just wide of the post. Would have been a lovely finish.
40'   Looks like Vazquez playing as the right-back now with Nacho playing central. 
38'   Theo squares to Ronaldo, who goes down and wants a penalty. Referee doesn't flinch.
38'   Varane went down and then made his way to the touchline before explaining to Zidane what was up with him. zidane tells him his night is done and brings on Asensio.
38' Asensio replaces Varane.
35'   Lovely move from Dortmund but Aubameyang drags it wide. Navas did well to close down the angle.
34'   Nacho takes Dahoud out of it as he tries to go around him.
33'   Ronaldo turns and strikes! Burki comfortable this time as Real Madrid start to move forward again.
31'   Ball to Ronaldo at the back post, he heads it down to Mayoral but he can't get anything on it. Ronaldo not happy.
30'   Cross comes in but way too close to Navas. He gathers and starts a new Real Madrid attack.
29'   Kovacic breaks out from the back, takes a heavy touch but chases it again and wins it back. 
28'   Dortmund starting to open Real Madrid up now. But still no goal. Real Madrid still quite comfortable.
27'   Pulisic through to Kagawa and Varane covers again. He tries to scoop it over the keeper.
25'   Guerreiro down the left and free. He squares first time to Aubameyang but he barely even tries to get to it. Straight at it again and Pulisic strikes. Navas saves. Much better from Dortmund now.
22'   Varane versus Aubameyang in a race against each other! Two speed merchants. Varane uses his body well to shield the Dortmund striker and passes back to Navas.
21'   Theo has a crack now from a run down the left. Ronaldo with a lovely backheel to the left-back. He drags his shot wide.
19'   Dortmund struggling now. Real Madrid press them high up against and win it back. Kovacic turned upside down as he gets a touch on the ball. Very unlucky not to have been given a free. Play on. Real Madrid back in possession.
17'   Ronaldo looking for more! Vazuez almost finds him with a through ball. Real Madrid smell blood now. Casemiro almost takes it by Burki but the keeper gets a touch.
15' Theo chopped down as he passes the ball off. Marc Bartra the culprit as he gets booked.
12'   Ronaldo! GOAL! That came out of absolutely nothing. Kovacic lays it back to Ronaldo and he strikes from outside the box. 
10'   Real Madrid back in control after the goal. Borussia Dortmund's defense looking shaky from the start.
8'   GOAL!!!!!!! Mayoral. All too easy for Real Madrid! Dortmund's defending was dreadful. Ronaldo with the cut inside and he passes into the centre, Isco gets a touch and Mayoral pokes it over Burki.
8'   Cross comes in, deflected into the air and it's headed back up into the air before Burki grabs it.
7'   Ronaldo with the ball down the left. A couple of stepovers later and Dortmund get it away. 
7'   Pulisic takes it down and goes to run past Ramos but he loses possession and falls. No free.
6'   Real Madrid building slowly from the back. Dortmund patient before pouncing with the press.
5'   Kovacic looks for Isco through the defense and finds him but Real Madrid concede the throw high up the field.
5'   Scooped pass in over the top but Aubameyang was offside. Navas collects anyway.
3'   Meanwhile, Ronaldo strikes straight at Burki but he fumbles it up into the air. Mayoral closes in but the keeper grabs it at the second time of asking.
3'   Kovacic the deepest midfielder. He will be trying to run from deep and feed the attacking players. Might be a role he takes up against Sevilla at the weekend too.
2'   Kovacic tries to take it out from the back but gets it stolen. Real Madrid recover and Ronaldo takes off down the left before turning and eventually winning a throw for his side.
1'   We are underway at the Santiago Bernabeu! Dortmund trying to make the Europa League and Real Madrid just looking for a performance and goals!
A moment's silence for the first ever Danish player to play for Real Madrid, who passed away, Mr. Henning Jensen.
The teams emerge from the tunnel.
Just 10 minutes away from kick-off now at the Santiago Bernabéu.
Peter Bosz asked if he was afraid of Ronaldo, he says: "No, I'm not afraid, I'm bever afriad. To be afraid in football it's bad. We respect him, he's a great player, still is a great player and we try to get him out of the game but we're not afraid."
Real Madrid scored at least one goal in their last 20 matches and Dortmund in their last 8 matches.
Ronaldo has played in five games in the CL, scored eight goals and has taken 32 shots. He needs a goal every four shots. In LaLiga he has played 10, scored two with 68 shots. He needs 34 shots per goal! That should even out but the discrepency is unbelievable.
Here is the article on more possibilities for both Real Madrid and Barcelona.
Here is a look at Ronaldo's woes in front of goals. He has gone from Pichichi to 47th in LaLiga but the Champions League remains good hunting ground for the Portuguese.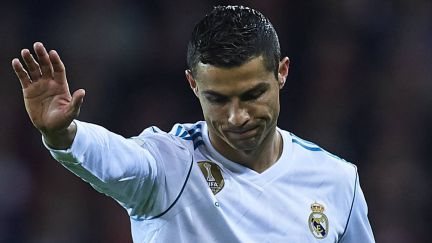 Dortmund appear to be in some sort of freefall and you could do worse than reading this piece on ESPNFC in an effort to figure out what has gone wrong at the club this season.
A first start in the Champions League for Theor Hernandez and Borja Mayoral tonight too as Zidane looks for inspiration from the bench. There were suggestions he didn't trust his bench but plenty of chances tonight. Although some Real Madrid fans will be unhappy to see Ceballos and Llorente not given a chance.
Borussia Dortmund team news: Bürki; Subotic, Bartra, Sokratis, Schmelzer; Sahin, Dahoud; Pulisic, Kawaga, Guerreiro; Aubameyang.
Theo replaces Marcelo as he is given a rest too. Theo, who has struggled, given a chance to grow into the role at left-back. Reminder that while this game means little for Real Madrid, they really need a performance for Zidane after a spate of draws in LaLiga and the draw and defeat to Spurs in previous rounds.
So, no Benzema. We had suggested his spot in the team was up for grabs if Zidane got the chance and he has the chance tonight. Kroos, of course, rested and Carvajal is replaced by Nacho.
Real Madrid teams news: Navas; Nacho, Varane, Sergio Ramos, Theo; Kovacic, Casemiro, Isco; Lucas, Mayoral, Ronaldo.
It seems Real Madrid are in the market for a goalkeeper. Thibaut Courtois is the latest to reject a new deal from Chelsea as he looks to see what his options might be in the summer.
As Ronaldo looks for refuge in the Champions League, Zidane says his critics should be very careful in writing him off.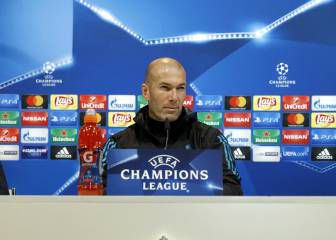 Peter Bosz, in the same press conference, was in great form. He was laughing about how Santa Claus would even struggled to bring Dortmund all three points tonight at the Bernabeu and said Aubameyang was "a dreadful player, Real Madrid shouldn't waste their time on him," before admitting he was joking and just wants the Gabon striker to stay at the club. Nice that he can laugh during such a difficult time for his time and him!
Bosz also had a word to say on the Madrid 'crisis': "If Real Madrid are in crisis, where does that leave us?", he said, before discussing the eternally-Madrid-linked Aubameyang: "He is excellent and has the quality to play for Real Madrid but I hope he stays here."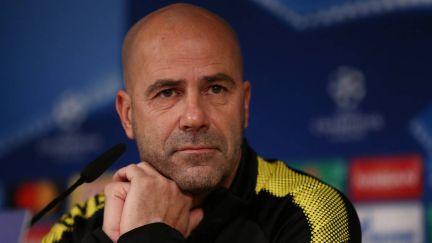 "I am repeating myself every three days, I'm tired of always saying the same thing, that when I see my team I see them in good shape," Zidane clearly doesn't agree with the criticism of recent performances.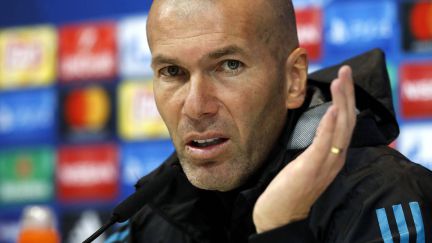 If you're wondering how you can tune in to Real Madrid vs Borussia Dortmund, then you may wish to have a look at our useful guide on how and where to watch the Champions League Group H clash.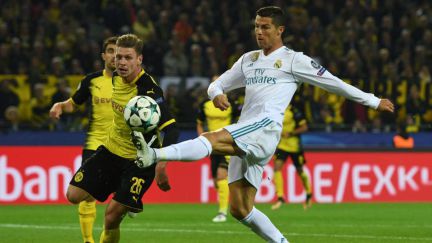 So who just could Real Madrid or FC Barcelona face in the last 16 of the 2017/18 UEFA Champions League (draw is Monday next !)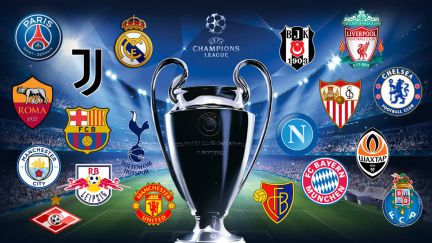 So who do you fancy for this year's Ballon d'Or award after Cristiano Ronaldo 'Fifth triumph' #BallondOr limited edition Nike boots leaked online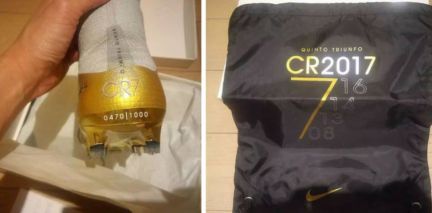 Marco Asensio has returned to the Real Madrid squad for tonight's Champions League Group H meeting with Borussia Dortmund, while head coach Zinedine Zidane has opted to rest Toni Kroos.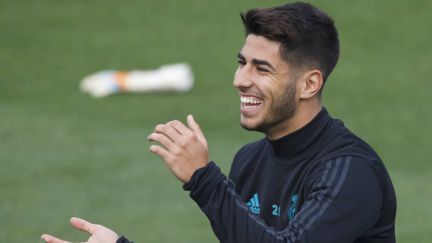 Hello and welcome to our coverage of the final Group H game as Real Madrid (already qualified) face Dortmund looking for a place in the Europa League. The action starts at 2045 but we'll bring you all the latest news throughout the day.
Madrid vs Dortmund live stream online: match preview
Real Madrid host Borussia Dortmund at the Bernabéu in a match of zero importance for the home side but hugely significant for the visitors. Peter Bosz's side are enduring a miserable run of results that has seen Dortmund slip to sixth in the Bundesliga, 10 points adrift of leaders Bayern Munich, and that included surrendering a four-goal lead in the Ruhr derby against Schalke two weeks ago.
Die Schwarzgelben have already been eliminated from the Champions League without winning a single game and could miss out on the Europa League if they fail to get a result in Madrid. Apoel, level on points with Dortmund and tied in the head-to-head stakes but at a seven-goal disadvantage, travel to London to play Spurs who have already qualified as group winners. That may lead Mauricio Pochettino to rest a raft of key players at Wembley, removing Dortmund's safety blanket at the same time.
Real Madrid
The C word looms large over the Bernabéu after Real failed to capitalize on dropped points elsewhere at the weekend in a goalless stalemate in San Mamés that marked the third time the reigning champions have failed to find the net in the league this season after a scoring streak of 73 games was brought to a halt against Betis in September.
In Europe, the panorama is more comforting. Zinedine Zidane's side secured their own progress in the last round of fixtures by beating Apoel comfortably in Nicosia but cannot catch Tottenham in top spot. That will lead the Real boss to hand some playing time to his fringe squad members - although Cristiano Ronaldo will inevitably start as he targets his own record, set last season, of scoring 11 times in the group stage. A hat-trick will suffice to match that feat.
With a key match against Sevilla at the weekend the likes of Toni Kroos, Luka Modric, Karim Benzema and Isco can expect the evening off but Zidane will probably retain the spine of his preferred side in Keylor Navas, Sergio Ramos, Casemiro and Ronaldo. Both the captain and the Brazilian midfielder are suspended for the visit of Sevilla and the Costa Rica keeper needs the game time after a lengthy injury layoff.
Achraf Hakimi is likely to come in for Dani Carvajal on the right with Theo Hernández deputizing for Marcelo on the left. In midfield Lucas Vázquez, Mateo Kovacic and Dani Ceballos are likely start behind Ronaldo and the little-used Borja Mayoral.
Dortmund
Bosz's boss, Dortmund chairman Hans-Joachim Watzke, made his side's priority clear before the side set off for Madrid: "We want to continue playing in Europe so a draw at least would be good."
Historically, Dortmund have not fared terribly at the Bernabéu, picking up two draws from six games in Madrid's fiefdom. But the form of Bosz's side has already led to the dreaded vote of confidence being uttered by sporting director Michael Zorc after a 1-1 draw at Bayer Leverkusen last weekend.
During that game Maximilian Philipp and Gonzalo Castro were added to Dortmund's lengthy injury list, which already included World Cup final hero Mario Götze, Marco Reus, Sebastian Rode, Erik Durm, Lukasz Piszczek and Jacob Bruun Larsen.
Dortmund's requirement to at least match Apoel's result – and the fact they will be facing a diluted Madrid – may lead Bosz to throw caution to the wind and field an attacking side. In Pierre-Emerick Aubameyang Bosz has a player who has bagged 17 goals in 19 games in all competitions but Dortmund have failed to score more than once in five Champions League games this season. It may take more than that to secure a positive result in the Bernabéu: Ronaldo may be misfiring in the league but in Europe he remains as prolific as ever and has found the net at least once in every continental outing in 2017-18.
---
Real Madrid vs Borussia live online: possible line-ups
Real Madrid: Navas; Achraf, Ramos, Varane, Hernández; Casemiro, Ceballos, Kovacic, Vázquez; Ronaldo, Mayoral.
Coach: Zinedine Zidane
Borussia Dortmund: Bürki; Sokratis, Subotic, Schmelzer; Bartra, Weigl, Sahin, Guerreiro; Jarmolenko, Aubameyang, Pulisic.
Coach: Peter Bosz
---
Real Madrid vs Borussia Dortmund live online: selected betting odds
Real Madrid are favourites for victory at 6/4 while Dortmund are priced at 11/2 with the draw at 15/4. Cristiano Ronaldo is chalked up at 7/1 to bag a hat-trick and 9/4 to score first with Pierre-Emerick Aubameyang at 11/2 to open the scoring.
Bet on Real Madrid vs Borussia Dortmund