Crouch nearly mowed down Dirk Kuyt and Xabi Alonso after go-kart brakes failure
The striker recalled an incident ahead of the 2007 Champions League final in which he had to choose whether to run over Dirk Kuyt or Xabi Alonso.
It's not a dilemma which most footballers face but Peter Crouch remembers being forced to choose which team mate to run over after the go-kart he was driving veered out of control during a team bonding trip. The striker, now at Stoke City, recalled the incident which happened just days before Liverpool were due to play the 2007 Champions League final against AC Milan.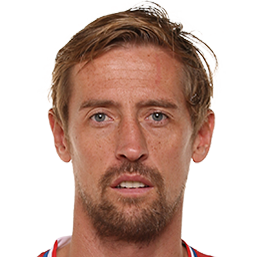 Go-karting capers
Crouch told FourFourTwo magazine that Liverpool manager Rafa Benítez had taken the squad abroad to get away from it all  and relax in the days running up to the final. "We were all at a training camp in Portugal and went to a go-karting track. I'd pulled into the pits and realised my brakes weren't working", Crouch explained. "I saw Xabi Alonso and Dirk Kuyt standing there, knew I would hit one of them and thought: 'who is the most valuable? So I swerved into Kuyt and credit to him, he jumped out the way; I pulled back out onto the track, panicked and jumped out. The kart hit the wall and then burst into flames..."
Rafa's got his Dirk Kuyt
Kuyt, who hung his boots up after winning the Eredivisie with Feyenoord last season, gave his version of the incident in which he was inches away from being mowed down by his team mate. "I didn't join in, as I had a small injury and wanted to rest, but I went along to watch and picked a safe-looking spot to stand beside the track with Rafa.Out of nowhere, Peter Crouch drove straight at me at roughly 35mph. He couldn't brake! The only think I could do was jump in the air, and in the end I just managed to jump over Peter, and he crashed into cardboard boxes behind me. I was within a whisker of having my ankles torn to pieces, and would surely have missed the final".
Both Xabi and Kuyt started in the final while Crouch came on as a late sub as Milan won the match 2-1 and lifted the trophy.