World Cup 2018
Referee admits he was wrong to award controversial penalty against Northern Ireland
The penalty, befallen during Northern Ireland's World Cup play-off defeat by Switzerland, costed the UK side their chance to qualify for Russia 2018.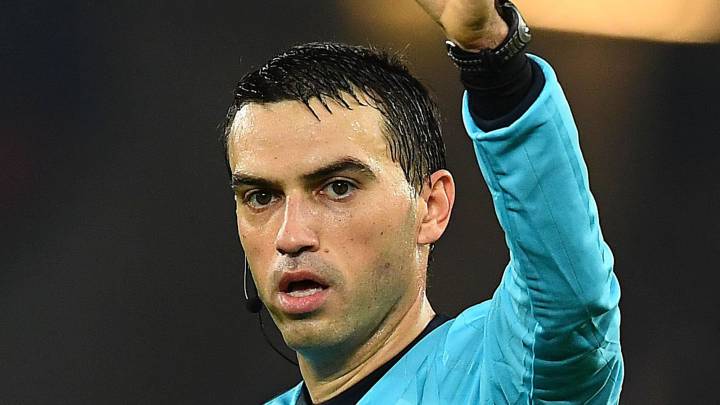 Ovidiu Hategan, the referee who awarded a controversial penalty against Northern Ireland during their World Cup play-off game against Switzerland, admitted on Thursday he was mistaken.
The Romanian official ruled that Northern Irish midfielder Corry Evans blocked a shot with his arm during the first leg against the Swiss team. Replays showed that the ball struck on Evan's shoulder.
Ricardo Rodriguez netted the penalty, a goal that would eventually become the only one over the two legs, and that meant a spot in Russia 2018 for Switzerland.
Hategan: "I made that mistake"
The Romanian's decision sparked fury in Northern Ireland, with Cory Evans describing the penalty as "devastating".
"I clearly didn't put my hand up. It hit me on the back of the shoulder and I'm absolutely gutted. He's booked me as well, which means I'm out of the second leg as well, which is devastating," Evans said after the first leg.
Speaking to Romanian media, Hategan admitted he took the wrong decision.
'It was a sad and unpleasant moment for me, sad because I made that mistake,' Hategan said.
"In our world, the referees are the same as the goalkeepers: everyone sees the mistake."
Hategan out of the World Cup
The Romanian official wasn't selected as one of the 36 refs for the World Cup in Russia.
Hategan accepted that his decision during the play-offs may have played a factor in his omission.
'Unfortunately, I'm not among the 36, but I'll see if I'm going to be a video referee,' he said.
'Surely it has had a big influence and what happened in the play-off game. It's not a secret and I'm not hiding behind words.'
He also mentioned that, despite discussions, video arbitrage will improve football.
'The video arbitrage will make improvements, you have seen the results in other championships, but discussions will always be, but I am firmly convinced that those big mistakes will be eliminated,' Hatigan added.