Arda: "Now is the time to say goodbye, for a while at least..."
Arda Turan pens a heartfelt note to Barcelona for letting his "wildest dream" become a reality as he thanked the fans and the club for letting him go back to Turkey.
Arda Turan, Basaksehir's newest player, leaves Barcelona with a message sent out on social media where he thanks the club for allowing him to return to his home country to rediscover his form.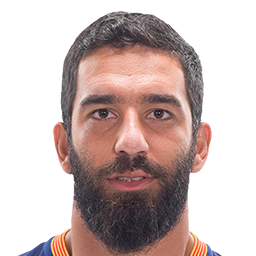 "A dream does not come true by sheer magic. As a dreamer, I know it needs courage, determination and hard work. To be a Barcelona player was the wildest dream I had. I will always be proud of myself for making that a reality but now it the time to say goodbye, at least for a while," said Turan, who joined the club from Atlético Madrid in 2015.
"I would like to say thanks to my teammates, that have helped me to enjoy every moment on and off the field. It was a privilege to play by your side. To every fan that shouted my name at the Camp Nou. I enjoyed every minute fighting by your side. And the club, who didn't just make my dream but the dream of many young Turks, a reality. Hidden some place in the beard, there is still a smile. Thanks for allowing me to return to my country to find it. To be the player that you fell in love with once. It doesn't matter the distance between us, all of the special memories will be in my heart, giving me strength and lighting the way," he said in the heartfelt message.