Iniesta: "To raise doubts after the loss would be very negative"
The captain of Barcelona spoke at a Children's Hospital and while he didn't specify when he will return from injury but says the Espanyol loss should not create doubts.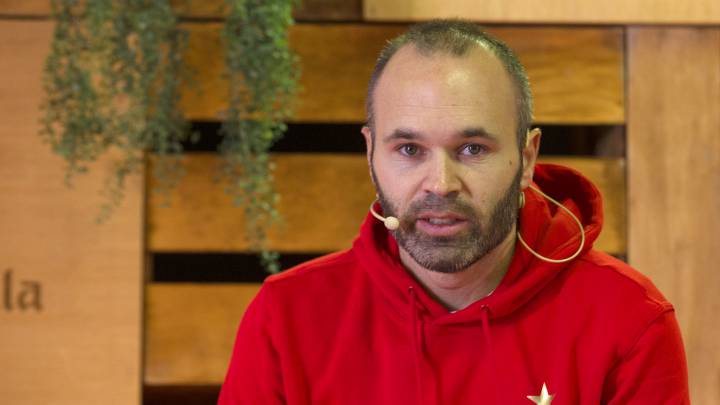 Appearing at a children's hospital alongside his wife, Anna Ortiz, on Thursday, to support the "Amb tu, com a casa" project looking to raise funds for a new neonatal centre in Barcelona, Andres Iniesta spoke about the commendable initiative and took some questions from the media. He did not specify if he would be ready for the Real Betis game at the weekend or not but spoke about his side's first defeat of the season.
His injuries: "Fortunately, they are nothing big. They are just small overloads, I am working to be back as soon as possible."
The loss against Espanyol: "Nobody would have expected us to be without a loss until yesterday. It's football, it's sport. They are intense games and they are knock-out games. We will try to turn it around."
Would it be an exaggeration to raise doubts after the defeat? "It would be to see it very negative after so many wins in addition to the good vibe. We will try to turn things around."
Piqué's renovation: "He is a very important player for the club and I hope that he can be at the club for many more years."