Operation Manchester United underway as Ronaldo's best friend take to Instagram
Miguel Paixao, one of Ronaldo's very best friends, uploaded an image to Instagram of the Portuguese winning a Champions League with Manchester United.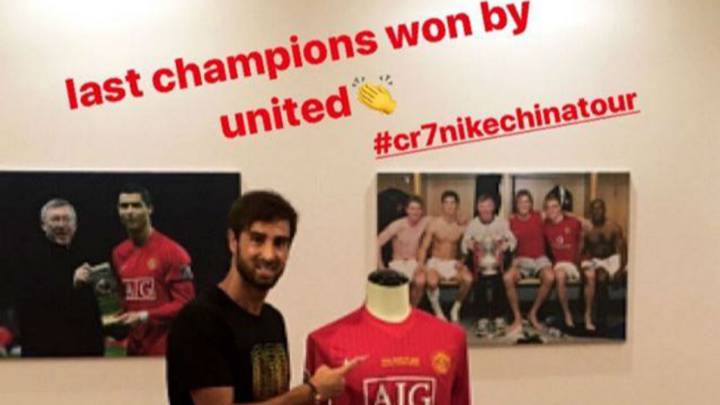 The next chapter of the Cristiano Ronaldo saga involves, Miguel Paizao, one of his best friends, reminiscing on the Portuguese attacker's time at Manchester United. Florentino Perez is reportedly willing to listening to offers for the player as he pushes the club for a new contract.
In the most recent installment of the soap opera, Cristiano Ronaldo has apparently decided to leave Real Madrid and he has even told some of his teammates of his desire to depart. The latest image posted by his close friend is another nod to that possibility as they layers begin to build on the story.
The photo posted by Paixao also shows pictures of Ronaldo with Alex Ferguson, Manchester United's manager at the time of their last Champions League win.