LaLiga report songs and insults against Barca, Piqué and Shakira
In the 24th and 76th minutes, some Espanyol fans sang songs that were racist, homophobic and also insulted Shakira during the Copa del Rey game on Wednesday night.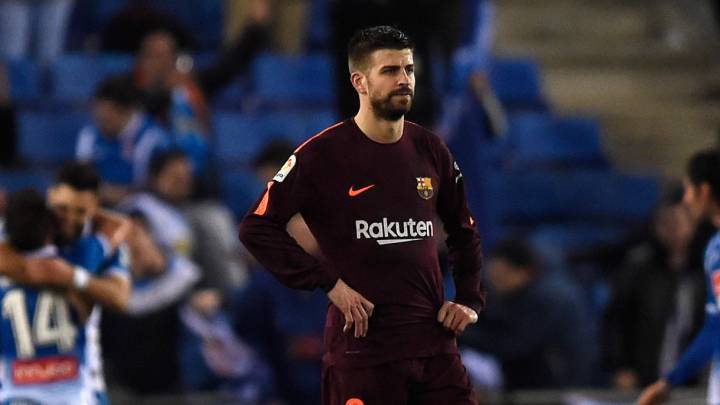 LaLiga have reported the insults against Barcelona and Gerard Piqué during the Copa del Rey clash against Espanyol at the RCDE on Wednesday night.
During the game, there were cries of "Puta Barca, puta Barca, eh, eh" in certain areas of the stadium. In the 24th and 76th minutes, the chants were focused on the Spanish defender and his wife. A homophobic and racist chant was sung by some Espanyol fans and the same song also insulted Shakira.
LaLiga says there was an announcement made not to sing offensive chants and that the other sections of the fans were well behaved. LaLiga sends a letter of complaint to the competition committee noting all inapproapriate behaviour in the games the previous week.
"These songs are listed as prohibited behaviour and are punishable by the RFEF and in legislation against racism, xenophobia and intolerance in sport," LaLiga says.