NFL
Super Bowl LII: Eagles vs. Patriots - 2005 vs. 2018
Only one player remains on the roster from either team in Super Bowl XXXIX. We look at what has changed ahead of this year's big dance.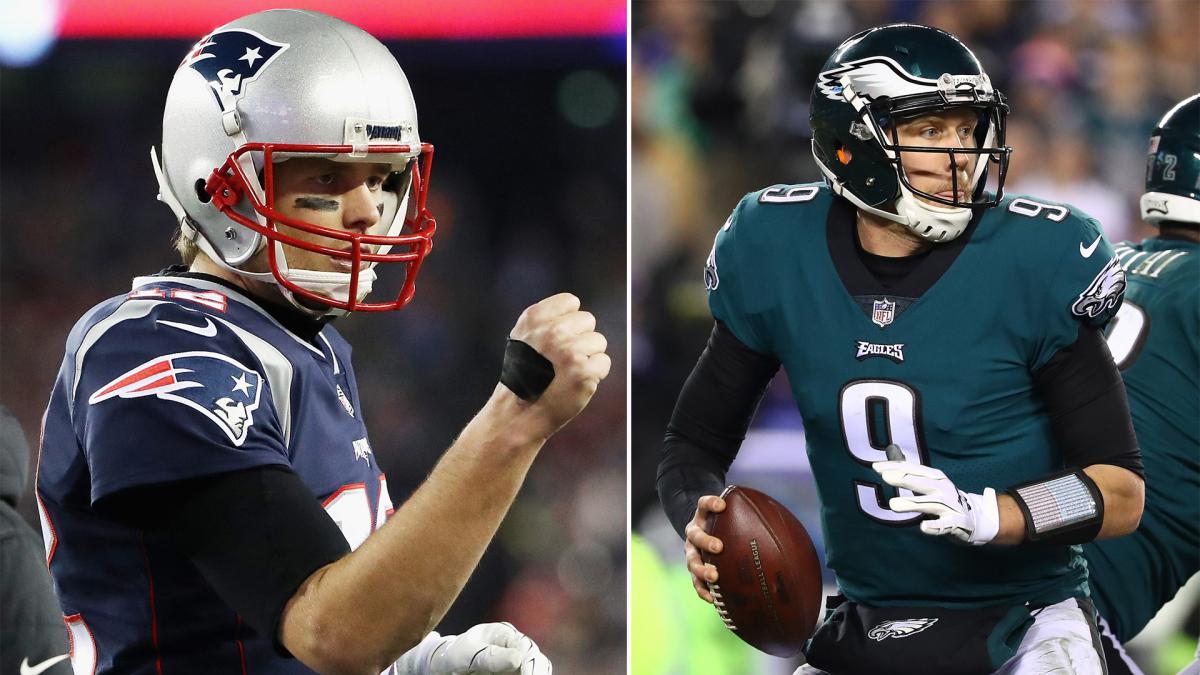 This Sunday's Super Bowl will see a rematch of the February 2005 clash between the New England Patriots and Philadelphia Eagles.
With help from our friends at Opta, we take a look at what has changed - and what has stayed the same - since the two teams met 13 years ago, in a contest the Patriots won 24-21.
THE PLAYERS
- Only one player on either roster from Super Bowl XXXIX is available to feature in the game, the irrepressible Tom Brady. The Patriots quarterback is seeking a record sixth Super Bowl ring this weekend.
- Four players who were active in the NFL in the 2004 season are in Minneapolis. Brady and James Harrison are on the Patriots' roster, while Jason Peters and Donnie Jones are part of the Eagles' line-up.
THE STATS
- Now for the statistical comparisons. It is, quite simply, a different NFL in 2018. In the Patriots' 20-3 win over the Indianapolis Colts back in the 2005 divisional play-off, a change was sparked. Peyton Manning complained about illegal contact, and defensive holding and defense as we know it changed. How can we tell? Brady played all 16 games in 2004 and threw for 3,692 yards. He played all 16 games in 2018 as well and passed for 4,577 yards. Moreover, before the rule change, Brady had never thrown for more than 4,000 yards in a season. He has thrown for 4,000 yards nine times since.
- As for the Eagles, McNabb threw for 3,875 yards in 15 games. Carson Wentz and Nick Foles combined to throw for 3,833 yards in 2018. However, this shows the difference in philosophies between coaches Andy Reid then and Doug Pederson now. While Reid liked his balance on offense, he used running backs in the passing game far more often. Philadelphia rushed for 1,639 yards in 2004. Pederson used the run as the basis for his offense as the Eagles led the NFL in rushing in 2017 with 2,115 yards. The Eagles ran the ball more than 100 times more this season than they did in 2004.
- Bill Belichick is the king of adjustments, changing schemes from half to half as well as from game to game. He also adjusts his philosophy to fit the NFL. In 2004, the running game was his bread and butter and a one-back system was his favourite. Corey Dillon was New England's bell-cow with 1,635 rushing yards. The Patriots have changed since then, along with the league, and their leading rusher in 2017 barely amassed half of that total (Dion Lewis with 896).
- We would be remiss if we did not bring up the quarterback battle specifically. The Patriots will run out Brady once again, as they did in 2005, but the Eagles will play a backup in Nick Foles. The last time a backup QB won a Super Bowl was 1990, when Jeff Hostetler led the New York Giants to a 20-19 victory over the Buffalo Bills.
- Speaking of Hostetler, the statistical resemblance to Foles is remarkable. Foles came in to play after Wentz was hurt in Philadelphia's 13th game. Hostetler replaced Phil Simms, who broke a foot in the team's 14th game. Hostetler completed a mere 54.0 percent of his passes during the regular season. Foles completed 56.4 percent. Hostetler threw three touchdown passes with no interceptions as he led his team to a Super Bowl victory. Foles has thrown three touchdowns passes with no interceptions in two playoff games so far.